What Our Previous Students
Have to Say About Working with TPA – Check Out Their Reviews Below
Dyna Tucker, LCSW, MFT in Jamaica, NY
"This has completely changed my life.
I was very hesitant to take the risk, but I am so glad I did.
When I began, I had just made the decision to go full-time private practice. TPA helped me so much.
Once I implemented everything, my practice began to grow more than I ever expected.
I went from having only about 10 clients to now having a group practice with 2 therapists, and I'm in the process of hiring 2 more."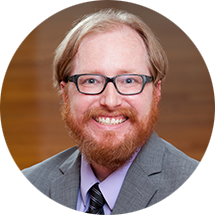 Ryan Holliman, PhD in Dallas, TX
"It was my second attempt at private practice; my first attempt left me in the red before I decided to take a job with a steady paycheck.
I wanted this time to be different.
I read all the books, attended recorded trainings, but I was still missing something.
I'd had already spent a sizable amount on my practice before I decided to join TPA.
And so much has changed since TPA.
I got the support and motivation I needed to do some of the tough parts (like actually picking up a phone and talking with other business owners).
I learned how to do the things that are really important, and I got out there and hustled.
During the lean days, I got support from TPA to stay the course, and now I feel like I'm in the promised land.
I can take vacations without feeling attached to my phone.
I can make as much money as I want, or I can choose to work less and devote more time to my personal life.
What's more, I learned how to command a fee that I feel like I deserve, instead of settling for what an employer is willing to pay me. And I have people reaching out to me for guidance on how to build a practice.
However, most important of all – TPA gave me freedom.
Freedom to be my own boss.
Liberty to work on what's important instead of showing up the office so that I "can be seen."
I have the autonomy to build the life I want, and I'm even exploring new revenue streams – now I can truly say I'm not just a counselor, I'm an entrepreneur."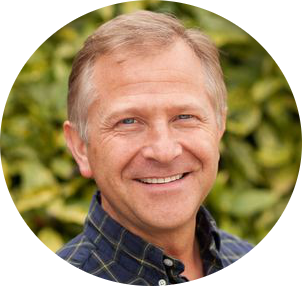 Sean Jarman, LPC & Neurofeedback in Asheville, NC
"When I started TPA I had a part-time private practice of up to 10 clients a week. As I moved through the process, I was soon able to go full time. I then hit my target of 30 weekly clients.
I was committed to working only 4 days a week. The more of the process I completed, the more the phone began to ring.
In addition, I have successfully relocated my practice to a new location, and never lost potential business coming in during the transition.
I am eternally grateful to all at TPA."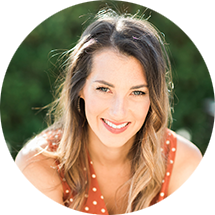 Nicole Barkhordari, MA, LMFT in Westlake Village, CA
"Before starting TPA, I had only been licensed for 4 months and had two kiddos under the age of three. I was in survival mode, passing my licensing test was a huge feat, but I hadn't really planned for what came after that. I loved being a mom, but I always knew in my heart that I was such a better mom and wife when I was able to find a balance and do what I love, help people!
TPA found me on Facebook and at some point, I must have provided my email because I started getting Matt's emails. I would periodically open them, read the testimonials and think, yeah, no way, not possible.
Then one day, I stumbled across a testimonial from a TPA'er who lived in my city. I decided to reach out to her and see if she would be interested in talking to me about her experience. She was honest, warm and realistic, which I truly appreciated. After meeting with her, I went home, took out my first loan and jumped in headfirst. That day, my life changed.
I started out with 2-3 clients a week at a very very low fee – this week I have 18 clients, 15 of which are full fee. In total, I have over 25 active clients. My run rate for the annual year is set to break 6 figures!!! In working diligently through TPA's steps and utilizing the amazing feedback and expertise of all who are involved in TPA, I have been extremely successful at targeting my business to my ideal client and working with people that I love to work with and those who I can best support!
Through the course of TPA I have allowed myself to dream big with full confidence for the first time in my life that I can achieve anything that I desire. TPA gave me the tools and action steps to keep climbing, to have resilience, to be kind to myself, to know my worth and for the first time in my life to make more money than my husband! While I plan to put a majority of my money into savings this year, there will surely be grand vacations in my family's future!
This year doing TPA was full of amazing things, but it is only just the beginning. There is so much more to come and I am so excited! Thank you. Thank you. Thank you TPA for teaching me to live a life without limits!"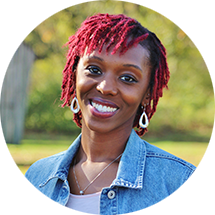 Sheena Ford, MS, LPC in Cinnaminson, NJ
"I was first introduced to TPA by clicking on an ad through social media. With any online ad, there is a healthy level of apprehension about sharing information with a stranger. After the first phone call, it was clear that this was legit.
When I began my journey with TPA, I had recently started my LLC (in name only). I was working a full-time job (not therapy related) in addition to a part time (therapy) position.
As a new entrepreneur with a private practice and little business experience, I was clueless about where to start. Other people told me that I should get some business cards and hand them out as an advertising strategy – but I was not convinced that strategy was for me.
When I started with TPA, I didn't have anything but a business name. By the time I finished the initial videos, I had a brand-new mindset and a 12-month plan for how to get my business off the ground.
Within the first 3 months, I began to build a clientele and within the first six months, I had a full practice of twenty plus weekly private pay clients.
One year later, my practice is still private pay only and remains full. With the help of TPA, I have been able to work from home and continue to generate consistent income even during the COVID epidemic. I have a complete practice of ideal clients and have been able to charge my specified fee.
Since joining TPA I have been able to pay off all my credit cards and outstanding debt, create a plan to pay off a 30-year mortgage in 7 years, and put money aside for vacations. Most importantly, I have the freedom to create my own schedule. This has allowed me to home school my four children through the COVID shut down and spend time with my family on my terms."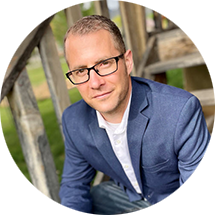 Joseph Anderson, MSW, LCSW in Mount Pleasant, UT
"Like many other therapists, I had never started a business before.
So I found myself bouncing around between tasks that I thought I should be doing.
However, I wasn't clear on which tasks would actually bring more clients in the door.
When I heard about TPA, I signed up.
I started with 14 clients whom I had acquired over the previous 3 months.
Within the first four weeks of TPA, I acquired an additional 16 clients.
That means my client base more than doubled just one month after I signed up.
And it has only grown from there.
By focusing on the main efforts in TPA's first 5 modules, and without doing ANY marketing, I am consistently seeing 25-30 clients a week and have now hired an office manager in preparation for growing my practice with another therapist in the next 3-6 months.
And I haven't even implemented everything yet, which I know will unleash a lot of untapped potential.
The training and support I have received has given me the direction and confidence that I needed to really begin to grow my business.
I can honestly say that signing up for Therapy Practice Accelerator has truly, well, accelerated my practice."
Dr. Melissa M. Racho, PhD, Licensed Psychologist in Colorado Springs, CO
"I had seen TPA ads for at least a year before I finally set up a consultation.
The biggest impetus behind my engagement in TPA was the fact that I had an impoverished sense of myself as an entrepreneur, and the realization that if I didn't cultivate that part of my professional life, I would never fully reach my potential to help others to the extent that I wanted.
I'd never learned the business side of building a thriving practice, so I was charging less than I deserved and seeing fewer patients than I wanted. I'd never conceptualized my ideal patient and subsequently found myself in a position where in theory I loved the work I was doing, while in reality I was dreading an increasing number of sessions, week after week.
Today, after a year of work, study, and self-exploration with TPA and its abundance of delightful and supportive people, I feel empowered as an entrepreneur.
I've developed the confidence I need to build a practice based not only on my desire to help others, but upon my own passion, wants and needs as well.
As a result, I love the work I do, I love the patients I work with, I'm earning more than I ever thought possible, and I end my workdays feeling inspired and renewed.
So if you've found your way to this testimonial by way of a TPA ad, please know this… TPA has been an invaluable investment in my practice, in my work with patients, and in myself, and I can't recommend it or its people highly enough."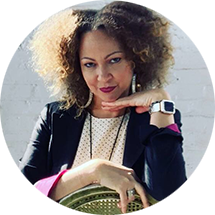 Heather Richards, MFT, M.Ed, CST, PhD in Philadelphia, PA
"When I started with TPA, my practice was in its beginning stages as I was leaving my "day job" to be 100% present in my practice. My practice had 4-6 clients consistently over 3 years and was only paying for the space and nothing additional.
Honestly, before joining TPA I did not know how to grow my practice. I have always heard it takes years and years for one's practice to be up and running at a consistent pace where you are seeing a profit.
Unfortunately, that was the mentality I was working from before joining TPA and it was incorrect.
I joined TPA in 2019 and was able to make a notable profit from my business exactly 10 months after being in TPA! I reached all my financial & personal goals. I now have ideal clients who pay my specialist rate and stay consistent. I am a private pay therapist.
When I look back, I feel so relieved and supported by the program and the knowledge it has provided to sustain my business for a lifetime.
Before joining TPA, I did not have a clientele that was consistent. I also did not have the knowledge to obtain the clients that I wanted to attract.
The bottom line is that TPA taught me how to obtain clients that are a match for me and my style of psychotherapy.
Go for it because you won't regret any of it and will have these skills for the rest of your therapeutic career!"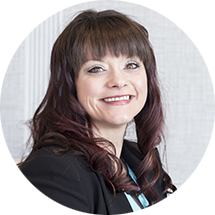 Kim Daulton, Psychotherapist in Greeley, CO
"When I joined TPA, I had a part time practice that I had never needed to rely on for income to live my life. I was a full-time mom and a part time professional. I was consistently at 6 clients a week and was grateful to have that. Then I went through a difficult divorce and became a single parent that needed to provide for my two kids.
It was at this point that I felt the pressure to figure out how to grow my practice to be able to support my kids and feel financially secure on my own.
I saw the ad regarding TPA and looked into it.
I joined feeling lost and wounded but needing to build my business. Going through the TPA process not only helped create a structure for my business, but it helped me find a deeper confidence in myself personally and professionally.
My dreams at the beginning were to make enough to survive, and I doubted I could reach that level.
But being in this community, listening to others struggle and overcome and accepting my small wins helped me realize that I am capable of accomplishing my dreams.
I am ending my TPA time with my goal of being full (20 clients a week) accomplished and my income goal exceeded. I am starting to dream bigger, and plan for starting a group practice.
TPA is a beautiful, positive group that helps you find yourself, your power and your ability to fully impact your community.
The staff is kind and caring. They encourage you in your process and hold a space that helps you discover that you are capable and can do way more than you think you can.
By joining TPA you are investing in yourself just as much as you are investing in growing your business."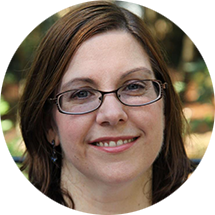 Anne Causey, MA in The Woodlands, TX
"I joined TPA after many years of private practice, during which I had been blessed to see my practice slowly grow and flourish in many ways.
But somehow, I just never seemed to feel secure.
Small changes in my client load freaked me out. One day I would feel great about where things were, and the next be worried sick that my practice was in trouble.
I hoped TPA would help my business become more stable and predictable.
Learning how to see my practice from a business perspective enabled me to see what I was doing well, and where I could improve.
As I gained a better understanding of myself and my goals, I became more positive and hopeful because TPA showed me exactly what I needed to do to get there.
My client load increased dramatically, and I finished filling my practice within the first few months of implementing everything.
And when my client load dips, because it will, I know what to do to jump start it again!
The personal interactions with the TPA team have been invaluable. I am a true introvert, and find it difficult to reach out for help, yet found that this part of the program was what was most valuable to me.
I am so grateful to all the team at TPA for impacting me and my practice in so many more ways than I could have dreamed of!"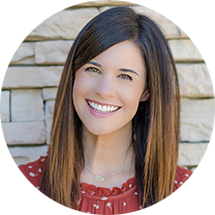 Kelly LaPorta, General Therapy in Scottsdale, AZ
"When I started, I had a private practice of about 3-4 people. My goal was to get to 13-15 clients a week. I knew I needed help building. The past month I've been averaging 17-19 clients a week. All cash pay and about 70 percent of them are full fee.
I am considering starting a waitlist because I don't want to burn myself out. I'm in awe of how helpful this program has been for me.
TPA offers so many helpful tools for your practice. Learning how to confidently present myself and expertise to other professionals was incredibly powerful for me. I have learned to value myself and what I have to offer. Good luck to everyone out there! And thank you so much TPA staff for everything."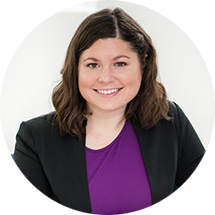 Lyndsey Luther, MS, LPC in Dallas, TX
"Before TPA, my practice was non-existent and I wasn't really doing anything to build it.
I had delayed because I simply didn't know where to start.
I felt lost and needed help.
A close friend of mine had gone through TPA and highly recommended it to me.
TPA provided me with the guidance and starting points I needed.
Now, 4 months later, my practice is full.
I see between 20-25 clients a week, compared to the ZERO I started with, and I am also charging a price that I feel is appropriate for what I offer.
This process helped me get the exact clients I want – I rarely have someone contact me who is not an ideal client!
So much has changed for me, personally and professionally, since starting with TPA.
Professionally, I feel like I am becoming more well-known in my area for the type of therapy I provide, and I also make about 50% more than I did when I worked at an agency.
I also give myself every Friday off and can take vacation whenever I feel is appropriate and necessary.
And I've created a communication style with clients and potential clients that is aligned with my values and my vision.
I have truly had such a great experience getting the help I needed from TPA."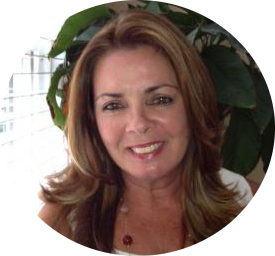 Licia Freeman, LMFT in Atlanta, GA
"I joined TPA exactly a year ago, and just yesterday I was thinking about where I was a year ago, and where I am now, both personally and professionally. My practice needed an overhaul, and I needed to treat it as a business.
TPA got me on the right track. The program inspired me personally, and that changed my relationship with my business.
I have been in practice for 33 years, and I have never made as much money as I am making now, and my hours did not increase! I set a goal to make 2K a day last January, and I soon met that goal. I never work more than 7 hours a day, and I have been steadily making that. It feels amazing.
I love the clients I work with, and have raised my fee exponentially, with very few complaints.
So, thank you all for holding my hand and guiding me through this process. I worked hard, never felt discouraged, just kept plugging in, and you all were amazing.
I never felt alone, and there was always someone willing to rescue me from wherever I was stuck.
TheTPA program is a lifestyle change, and once you automatize that routine, you can only succeed.
Am so grateful for you guys! Thank you!!"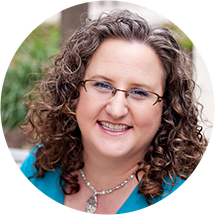 Christie Hays, MA, LPC in Austin, TX
"Therapy Practice Accelerator saved my practice and ultimately saved me. 11 months ago I was working in a taxing agency job and completely burnt out. I was doubting myself and my talents. Owning my own practice had been my dream since I was in high school, but I never, ever thought I could actually be my own boss. With some loving encouragement from my husband, I quit the agency job and ventured out into private practice all by myself. I spent a few months recovering from burnout, and trying this and that with desperate attempts to attract new clients. Several months later, I had added ZERO new clients, used up most of my savings and facing the reality that I would not be successful in my private practice and have to return to agency work. I could not and would not let that happen.
In that moment I had a realization. I had no clue what I was doing. And it was okay that I had no clue what I was doing. I was trained in how to be a therapist, not run a successful business. There were people who knew how to run a successful business and they could help me.
Then I found Matt and TPA. Not only did he know what needed to be done to attract new clients, he knew the challenges of a therapy business and how to make a therapy business successful. I signed up for an initial consultation, and began working with him later that night.
From day one, there was this trust in Matt. You could tell he just knew what to do, and how to do it. He created a step by step process that produces results time and time again. Because of TPA I have a successful, thriving, and profitable private therapy practice. I wake up each day my own boss, living my dream, helping other people, and giving back to the world. Matt helped me share my gifts with the world and along the way gave me the confidence in myself and my business that will serve me for many years to come.
Thank you Matt and Therapy Practice Accelerator!!"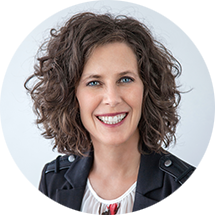 Gayle Robertson, LMFT, LPC in Springfield, MO
"Since grad school, I've put my dream of running my own business on the back burner – mostly out of fear.
A colleague told me a year ago that we'd never succeed without community mental health and private insurance clients. This comment lit a fire under me! It was time to make a career change and prove him wrong.
When I first noticed the ads for TPA on Facebook, I was intrigued and skeptical. I stopped scrolling every day (Every. Single. Day) to check out what TPA had to say.
I couldn't get TPA off my mind. Was it really worth investing in something I didn't know much about, but held so much promise? Should I invest in my dream?
Well, the answer is a resounding yes! TPA has been a gold mine of learning from start to finish. With their step-by-step guidance, I've become the entrepreneur I was always meant to be.
After two decades in group practices where I sat in anticipation waiting to take any referral that came through the door, I now have ideal clients reaching out to me!
And get this – no more managed care. I'm free from those long, grit your teeth phone calls with insurance companies that get you nowhere.
I get to determine the value of my work, which is over twice the amount insurance companies paid me. 100% of my clients are self-pay. I raised my rates to the upper end in my market and clients didn't even blink an eye.
I've gone from 10 weekly clients to 20 full fee clients per week, and I'm in charge of my schedule. No more Saturdays.
My current ROI, which I learned about in TPA, is 900%!
Financially, I'm in a place where I can afford the extras in life, like sending my teenager on a school trip to Costa Rica to improve her Spanish. TPA has been a life changer both personally and professionally.
The new skills I've acquired in this program will help me confidently run my practice far into the future. Thank you, TPA for helping me bring my private practice vision to life!"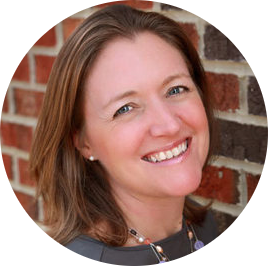 Renee Avis, LPC in Cary, NC
"Before I found Therapy Practice Accelerator, a little over 2 yrs ago I was still working at an eating disorder treatment facility and doing my private practice very part time.
When I had taken on the position at the treatment facility I gave myself a 5 year plan, in 5 years I wanted to be out and doing my private practice full time treating eating disorders.
It was terrifying to think about leaving a steady pay check and becoming my sole income knowing I have a family to be responsible to.
Then I found TPA. I did a little research read some reviews and then decided to join.
Matt, Amy, Madonna, and all at TPA were amazing and supportive right from the start. I felt fully supported and encouraged.
I loved the community support and feedback that comes with being part of TPA.
The information I was learning about the business side of private practice was everything you are not taught in grad school for counseling.
I signed up with TPA in 2016 and by October I was ready to take the leap of faith into full time private practice.
So I did! I started with about 7-10 clients, depending on the week and by December I was full and I have had a full practice ever since!
I even have to refer potential new clients out to other therapists at times.
One key piece to my success is learning about marketing and finding out how to market in ways that work and feel comfortable to me.
If you're like me you read this review and think "yeah, she is just one of those lucky people and this is not possible for me", I can't encourage you enough to believe in yourself and become part of TPA and amazing things will begin happening for you and your private practice!"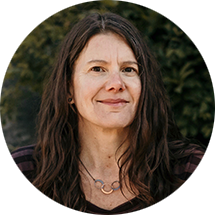 Nirmal Conforti, LCSW in Bend, OR
"When I started TPA, my practice was stuck at 1/2 to 3/4 full, and about 20% were "ideal clients."
I wasn't receiving many referrals.
I had a difficult time feeling confident about my fee – and my work in general.
I met a new friend, and when she said her practice was full I looked at her with a questioning face.
She said, "I had help."
At that point, even before I knew anything about TPA, I had pretty much decided that I was going to sign up for whatever program she was in.
I knew that I was at least as good as a therapist as she was – I was more experienced, had more time (she had young children), and I had an abundance of determination.
My practice had been stuck for almost 20 years. The entire time I had been in private practice.
One year later my practice is FULL for first time ever. 90% of my clients are ideal. I am getting my full fee with 80% of my clients, and the other 20% pay a little less. That is my choice.
I have learned to talk about what I do with confidence, and this has made me (somehow) more confident and proficient at what I do. I have also learned new ways to talk about what I do in ways that speak to my ideal client.
In the places where I needed to upgrade my work, I did that while I was in TPA by doing both personal work and professional trainings.
My client retention rate is higher, and my clients are truly happy to see me (this still surprises me sometimes) because they are getting value at each session. This in turn helps me to be more present and skilled with each and every client.
My life was good before TPA. My life since joining TPA is richer in more ways than in just my business. I am more motivated to live a fuller and more balanced life in all areas, not just in my private practice."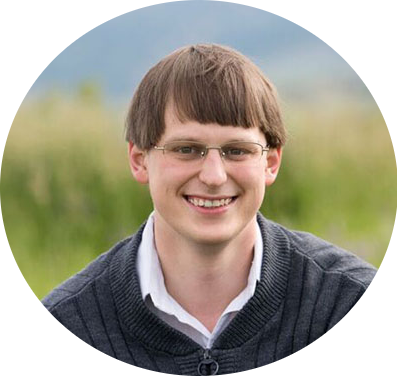 David Hardy, LCPC in Bozeman, MT
"When I joined, I was working 60-70 hours a week between a full-time community job and my private practice. My private practice had 7 clients at the time, and it had taken me a year to reach that point. In addition to that, I was spending a lot of energy on a lot of different efforts to get clients – there are a lot of ideas floating around on what to do to build a practice.
For me, my decision to join TPA was based on a realization: I was doing all of these things to build my practice, but I didn't know which things were working and which ones weren't.
Even as my practice was slowly growing, I didn't know what was working and what was draining my time and energy without getting results. I realized that I didn't just want a successful practice; I wanted to know how to build it, and how to keep it successful once I had.
It took me about 2 months to implement everything from the TPA process. Even during that time, I started to notice a pickup in clients. Three months after that, I had gone from those 7 clients to my full caseload goal (26 clients a week).
It has been most of a year since then and I have never had a slowdown, even during the summer months that many other therapists in my area had identified as the slowest time of year.
TPA was exactly what I hoped it would be: a team of people who didn't just support me in building my private practice, but also taught me how to do it and how to keep it going strong.
The skills you learn, and the things TPA will help you put into place, will stay with you and continue to benefit you for the rest of your career in private practice.
That is what TPA did for me, and I am glad I took the plunge."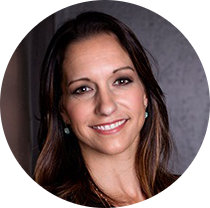 Alexa Venski, LMHC in Fort Myers, FL
"I started TPA in March 2018. In July 2018 I left my non-profit agency job, in September 2018 I moved to my dream office and today I have a thriving practice with full fee, self pay clients.
The TPA process has been not only a catalyst for growth in my professional life but has changed the way I approach my personal development as well. Their knowledge and insights were the missing piece that my business needed to go from surviving to booming.
The TPA team has discovered a "magic formula" for private practice therapists.
The team's knowledge and guidance has changed the trajectory of my business forever.
Many thanks and eternal gratitude to the TPA team!"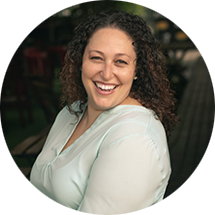 Robyn Muir, LMHC, LMFT in Weston, FL
"While on maternity leave from my very small private practice (filled with mainly insurance clients), I started to reevaluate what I wanted for my private practice moving forward.
After giving it great thought, I concluded that focusing on private paying clients was the path I really wanted to take.
There was just one problem – I didn't know where to start to make my dreams become a reality.
Then one evening, I found TPA.
Since I joined, my private practice has grown beyond my imagination – even during a pandemic.
I went from having 17 sessions a month to 17 sessions a week.
For some people that might not sound like a lot, but for me it's perfect.
I still have room for a few more sessions each week, but those are specifically reserved for my ideal clients (another approach I learned from TPA).
None of this would have been possible without TPA.
Being part of this community has been the BEST decision I have ever made for my private practice. Their concepts, mindset and tools have allowed me to achieve successes that I never thought were possible.
I am truly grateful for every TPA staff member I have had the pleasures of working with. Every last one of them have always led with generosity, kindness, empathy, knowledge, support, and guidance. They don't just talk the talk; they walk the walk.
They will celebrate your wins no matter how big or small and encourage you with every dip you experience. All of them have helped me tremendously utilizing their expertise.
If one of your professional goals is to have a thriving private practice, I strongly suggest for you to join TPA and get ready for your dreams to come true."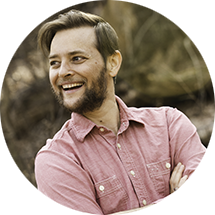 Kieran Grosman, Psy.D. in Brooklyn, NY
"Right before joining TPA, I felt stuck.
I wasn't sure how I would continue to grow and build towards the kind of premium therapy practice that I wanted to have.
Since I wasn't sure what to do, I couldn't take actions in any sort of sustained way, and I felt myself spinning my wheels.
I was motivated to reach out to TPA when a colleague who was having amazing, jealousy-inducing success at growing her practice recommended it.
It took about six months once I joined to get my practice to where I want it to be.
I went from seeing 15 patients per week at a per session fee of $175 to 20 patients a week at an average fee of $210.
That's an extra $6,300 per month.
I have a schedule that is way closer to my ideal, working 11-5 Monday through Thursday.
So the clients that I'm getting are ideal to an extent that is exhilarating.
Most notably, though, is that I now get more referrals than I can take on.
I no longer feel like clients are scarce. This allows me to be more relaxed and spontaneous during sessions.
Currently, I'm enjoying consolidating all of these gains. That means taking a lot of awesome vacations.
In the last six months, I rode my bike with friends for a week between Pittsburgh and DC; went to beaches in Fort Lauderdale, Wilmington, NC; and on Lake Michigan for a week at time each; and went on retreat with some truly incredible freaks in The Bay Area.
The best part is that I have the confidence that the next time I decide I'm ready to grow or change my practice, I have the skills and systems that will allow me to do it."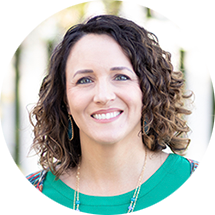 Elizabeth Long, Marriage and Family Therapy in Arroyo Grande, CA
"When I joined TPA I had just signed my lease for my office and had zero clients.
My first attempt with private practice was in 2013 shortly after getting licensed. I did the things that I thought I was "supposed" to do, and months passed by with only a few clients. After operating at a loss for a year, I let go of my office and gave up on that dream.
After 5 more years of stressful and exhausting agency work, I decided to try and give private practice a go again. After researching consulting options and reading reviews, I decided on TPA.
I started with zero clients and I have been consistently full since completing the program.
My income literally doubled from February to March and has gone up again by 50% since March. I am earning more than I have in my 24 years of adulthood. It has gone so well that I have decided to expand to a group practice, and I hired my first employee this week.
Personally, I have more self-confidence and I no longer worry about making ends meet in private practice. I am regularly taking vacations, I took my kids to Italy and visited Costa Rica with my husband.
I was able to weather the storm of COVID and not only did I not lose money, I continued to watch my practice grow."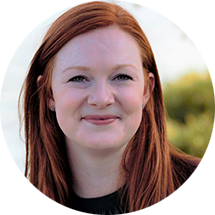 Ren Baudoux, LCMFT in Mission, KS
"I started TPA shortly after I launched my private practice at the beginning of 2020. What timing!
When I started, I just had 1 client.
I was putting a lot of time and energy into trying to figure out how to build a business and market myself.
I had spent my career in agency work, so I felt very overwhelmed about learning the business side of private practice.
Fast forward a few months, and I'm now consistently booking 20+ sessions a week and am on track to meet all my goals.
One of my favorite parts is working with clients who are a good fit for what I offer. I feel like I'm making a real difference in their lives.
I'm confident in the populations I can help and I'm now able to refer on clients that are better suited for someone else in my network.
I am so excited! This is what winning feels like. Thank you TPA!"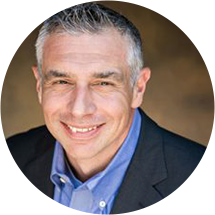 Jeff Stucke, Counselor in Evansville, IN
"After being in practice for almost 20 years I was completely burned out…or so I thought. I had always fashioned myself as fiercely independent, doing things my own way. Just after all these years, the rigors of the profession had caught up with me. Regardless, I had to get my numbers back up. I saw TPA's ad on Facebook and to be candid I was mostly interested in just that, getting my numbers up. Consistent growth, self-pay? Let's do this. In my first conversation with matt I shouted, "let's make it rain!"
I was not prepared for what was about to happen to me.
I started the process and got chills. I don't get chills…I give them! I was giddy. In just a few minutes they found my soul as a therapist that I had lost somewhere along the way…or so I thought.
The process sent me down the rabbit hole! You see I hadn't lost my soul as a therapist, I had never found it. Not in a deep substantive sort of way that expressed itself in an equally meaningful and substantive sort of way. This wasn't burnout. This was enlightenment. Self-discovery beyond the hodgepodge of theories and studies and latest research that I'd become. Now these things are of the utmost importance, but without a specific soul fueled by a specific passion they had become bits of data creating a matrix projecting therapist and client as two characters on a screen performing a scene in the matrix. Prepare to be unplugged!
This process found parts of me that I was to insecure to show on my own. Those terrifying parts that are my most authentic self. Most fragile and most afraid of rejection. TPA pushed and celebrated and pushed…and celebrated and pushed some more. I don't get pushed…I push! And they found my authentic self and gave me the courage and confidence to express it.
This wasn't about burn out or getting my numbers up. This was about discovering a part of me that I had missed. TPA led me to my authentic self with the mastery and gentleness of a wise shaman.
Therapy Practice Accelerator will get your numbers up because they really know what they're doing. But they will take you so much further if you let them."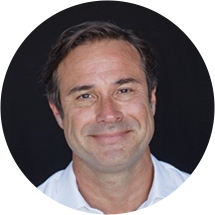 Bryan Palmer, LCSW, CSAT, EMDR in Miami Beach, FL
"In March 2016 for reasons I could not understand appointment and revenues dropped off by 50%. I became anxious and fearful and wrote my own professional obituary.
And then I came across a friend's recommendation for Therapy Practice Accelerator. I decided the investment was worthwhile and went for it.
After working with TPA the phone started to ring. Comparing Q1 2016 with Q1 2017, my business is up dramatically. The numbers tell the truth.
It only takes one client to recuperate the investment into TPA.
Matt is readily available and has greatly helped me become a champion for my business."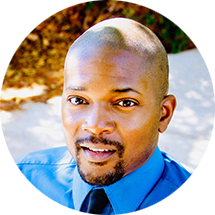 Kashif Brown, MA, LCPS in Las Vegas, NV
"In late 2019, I started my own private practice and tried to grow it.
I had absolutely no clue what I was doing since I'm literally the first business owner in my family.
I made amazing plans for 2020 and I just knew my practice would grow and thrive! Best laid plans and all.
Unfortunately, the world fell apart.
I exited 2020 with 2 clients and a hope that was greatly diminished.
I had no idea what my next steps should be. I considered shuttering the practice and returning to agency work full time. Thankfully, there was this part of me that would not give up on the glimmer of hope I had left.
One day I came across TPA and did a bit of research.
I actually reached out to everyone on their testimonial page. Many responded and gave glowing reviews.
And now I can say that my own review is nothing short of glowing.
I'm now able to attract the kinds of clients that are ideal for me and my experience.
I now view myself as more than just a therapist.
Rather, I'm an entrepreneur and a business owner.
My business has grown significantly since joining TPA and I receive calls for new consultations every week.
Personally, my confidence level has gone through the roof.
Networking has always been a fear of mine.
Now, I'm excitedly attending networking events almost weekly. The thought of establishing a group practice has even crossed my mind.
The tools and guidance I've received are priceless and I'm confident I can continue this success.
Thank you TPA!"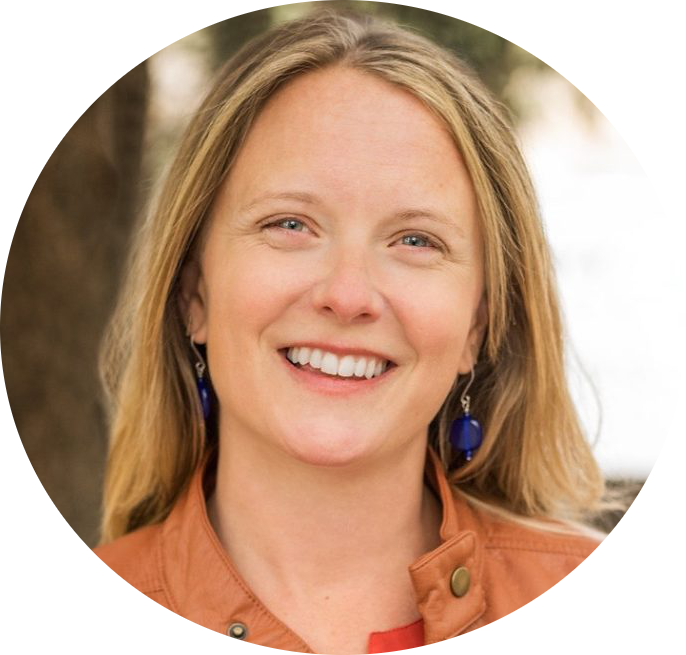 Alice Baldwin O'Keefe, LMFT in Bend, OR
"It is hard to fully articulate how much TPA has helped and continues to help me with my life and my practice. It is enabling me to create a business that connects to all the most important parts of life, and supports life outside of work. I consider TPA something I will be drawing on for years to come as I refine and shape the growth of my practice.
Though I had explored other methods for building my practice before, I only found a comprehensive process for doing so in TPA. I joined TPA after having my practice open for 7 months of wheel-spinning. (It would be amazing to start TPA well before doors are open. I can only imagine how much time, money and energy that would have saved me!)
When I started the program I was ready and committed to completing the process as quickly and thoroughly as possible. The process took work and time, and it was a journey of self-discovery. All along the way the support of the staff and the vision I had developed helped push me through. I think if I had not had parenting as a primary job during the process I could have completed it in half the time.
And after roughly a month after implementing everything, my practice has filled. I am so filled with gratitude. And the momentum continues, the work is not done yet!
I would recommend this process to any therapist who has the dream of having a private practice and delivering the kind of mental healthcare they know is the best, without the constraints of insurance or agencies.
The investment is worth it, because nowhere else will you get such clear direction and personalized support.
This is not some gimmick to get therapists to shell out money to get mediocre generalized marketing advice and then pay more for personalized attention. This is the real deal, the kind of process that gives you results based on exactly what you put into it. The staff is present and ready to bring you into success. The materials and resources are truly stellar.
I can't say enough about the quality operation TPA is. This program is a transformational approach to the business of a private practice, and a pathway to your ideal vision.
Thank you Matt, Amy, and the whole TPA staff. You are making a difference for a lot of people. There are very real positive ripple effects going on here. People are finding the help they need."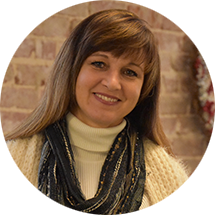 Dawn Bodi, LPC in Sand Springs, OK
"Since I started TPA, I've gone from 5 clients to 25-plus. I am currently turning away clients because my practice is maxed out.
Before joining, I struggled with marketing, accounting, and motivation. I was working full-time while trying to build my private practice on the side. This went on for 5 years without much growth.
I knew what I wanted to build, but I just could not figure out how to make it happen.
I researched TPA (as well as other options) for many months. I knew I needed help and realized this was the best investment I could make. Then I joined TPA and my practice exploded. Four months after I joined, I quit my full-time job and dove into my private practice. I was finally able to secure the confidence and the skills I knew I needed to become successful.
This was exactly what I needed because it literally walks you through the entire start-up process. I used to take anybody that walked through my door because I couldn't afford to be picky and I didn't have the skills to market to my ideal client. Now, I am finally reaching my target population of clients and better able to serve them since they reflect my interests and skill set.
I'm able to utilize everything I've learned and am expanding my practice. Thank you for guiding me through this process and helping me realize my goals. I could not have done this without TPA!"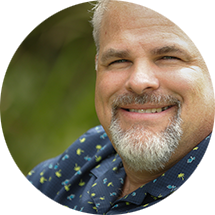 James Miazga, Therapist in Cary, NC
"When I started TPA, my practice was struggling to maintain an average of 3-5 clients per week. My goal back then was 15 clients for what I considered (at that time anyway) to be a "full" practice.
I had started my private practice on a very tight budget, often having to borrow from available resources at times just to pay the rent on the office.
During those lean times, I was struggling to maintain my very small client base. I struggled to add any additional clients. Not much was working – at least not working well.
I strongly considered giving up.
However, I am not one who is easily defeated nor am I too proud to admit when I need help.
I had no idea where to turn but I was determined to get help.
Then I found TPA.
Today, I am averaging 22-28 clients per week and the practice is in the process of transforming into a group practice which will serve 50-75 clients per week.
Higher pay? Yes.
Prior to TPA, I was essentially grasping at straws to make things "work" so I could keep the business alive. After taking a closer look at all of the internal workings of the practice, I immediately began trimming excess and watching the profit margin increase.
As far as ideal clients, I have much better control over this now.
Prior to TPA, I would take anyone anytime that would fill a slot. I no longer have to do that, nor do I desire to do that.
Our new group will see a fuller range of clients as we all have our own niche clients.
Professionally, I have grown by leaps and bounds. The actual practice of counseling and therapy was always the easy part. Running the business was drudgery and seemingly without any real direction.
That has definitely changed, and now I have a clear vision for where I am and where I want to go.
We've had more opportunity to take family vacations and long weekends than we have ever had in the past. We have essentially eliminated all debt. Even our student loans are going to be paid-in-full in a much shorter time.
Forming a group practice wasn't even on my radar when I began TPA.
In fact, that was the last thing I had ever wanted to do.
Now, we have a grand vision of what we want our group to be.
What an amazing journey and transformation this past year has been."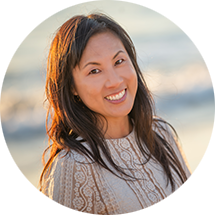 Charleen Meyer, MA, LMFT AT-R, SEP – Art Therapy, Somatic Experiencing, and EMDR in Torrance, CA
"In September of 2020, I had just resigned from ten years of working at a community mental health agency.
I had five clients in my private practice and all of them were less than half of my full fee.
As a single parent, I was in a panic about how I was going to build my practice quick enough to be able to pay for my family's expenses.
That's when TPA found me.
I read the testimonials and scheduled a consultation call.
When they asked me what my income goals were (which seemed outrageous at the time), they validated that my goals were achievable.
I joined TPA and dedicated myself to the program.
My practice started to grow and in December I had my busiest month.
In March, I started receiving several calls from the relationships I had developed through organic marketing and from my new website and improved Psychology Today profile (which did not provide me with many referrals previously).
By April, I was completely full at 20 clients and exceeded my monthly income goal.
I love showing up to work every day because I work with my ideal clients.
I have been able to create my ideal schedule which has allowed me the time to homeschool and spend quality time with my children. I have added to the savings account I thought I was going to have to survive off of after quitting my salaried job.
I've avoided burnout, and I've even raised my fees because I have developed confidence in myself and overcome my fear of success.
The only downside has been that I have had to refer clients to other therapists due to having a full practice – not a bad problem to have!
It feels incredible to be on the giving end of referrals."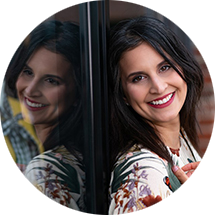 Natalie Valle, LMFT in Wichita, KS
"Thanks to the TPA journey I have become a sought-after clinician.
I owe all of the marketing and conception of my professional narrative to TPA. My practice was non-existent in terms of clientele when I signed-up in October 2019.
Never in my wildest dreams did I think my case load would fill up this fast.
I recommend this journey to anyone who is questioning their purpose for doing what you do every day. There is always someone out there who needs exactly what you offer. Take the leap of faith and trust the TPA process.
The whole team wants you to become the success story you have only dreamt about."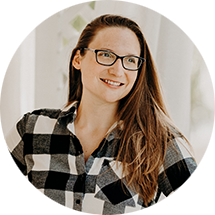 Darcy Holm, M Ed, LMHC in Vermont and Florida
"I had so much trouble attracting ideal clients that I wanted to work with. I was charging too little, overworking on pointless marketing strategies, and lacked any confidence in my ability to sustain a thriving practice.
When I left the group practice I was at, I had 3 private practice clients.
I had no idea how to build a private practice, I wasn't even fully licensed yet.
I jumped on the social media bandwagon and put together a website that was horrible at bringing in leads. I was only getting clients from psychiatrists and therapists I already knew in the area, but those were scarce. Even as my practice grew, I was still experiencing significant drops in weekly hours and my own anxiety was through the roof.
Since joining TPA, I have booked almost 100% of the consult calls I have had and have made more money than I even planned to make.
I confidently raised my prices and no longer bend over backwards just to have a full caseload.
And I have had a consistently full caseload for over 6 months.
In 2021, I have not had a single month where I made less than $10,000.
I thought when I first joined TPA that my financial goals were too high, so I lowered them, only to find that I have far exceeded anything I thought I could bring in.
I am enjoying the work I do. I can travel and take time off when needed.
My increased income has been a lifesaver as it has allowed me to be the sole provider while my wife finishes grad school full time.
Working with clients you actually want to work with and enjoy is such a blessing.
I am so grateful TPA helped me narrow in on my niche clientele and that it has given me the courage to refer out those who I don't feel I can help.
I get compliments on my website all the time and really feel I have a better understanding of myself personally and professionally, as well as my clients and how to run a business.
Thank you TPA!"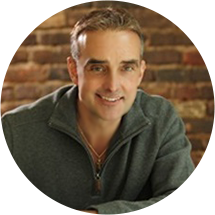 Brian Hooper, M.Div., Psy.D. LCPT in Belle Meade, TN
"The Therapy Practice Accelerator team are true professionals. Their word is their bond and they deliver far more than they promise.
As I think of what I have received in terms of clarifying my "sweet spots" in therapy, my target market, how to speak to the needs of my prospective clients, the technical aspects of marketing, AND the collaborative development of various technologies that convey the essence of my practice, I know that I have gotten a bargain that far exceeds the investment. Others will simply build a basic webpage for even more and deliver far less.
You will not go wrong with TPA. They epitomize integrity in how they conduct business. "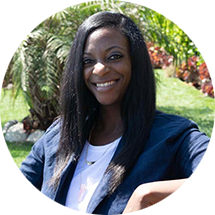 Myeshia Brooks, LMFT in Encino, CA
"When I started TPA, I had zero clients!
I was banking on "hope-based marketing" to fill my practice and it was not working.
I was simply another therapist in an already saturated market. I wanted to feel confident in my abilities to attract and work with my ideal clients.
I found TPA, and it has been simply magical! It has not only transformed my practice into a successful and thriving business, but it has changed me as a person.
I went from zero clients to now having a waitlist and constant referrals of my ideal clients.
My practice has grown into something I could not have imagined, and I am now able to truly create the balance I need in life.
I can afford to be fully present with my clients and my family.
I am forever grateful for all of the knowledge and wisdom offered by the team at TPA. They have given me something invaluable."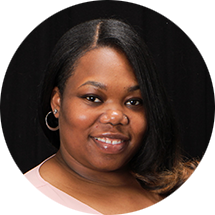 Jevita Hamilton, LCSW – Group Practice Owner in Homewood, IL
"When I started TPA, I was transitioning from a solo practice to a group practice.
My biggest concern was being able to keep my clinicians full – and I had a very antiquated website that was not functional.
When I started my solo practice, I just learned what I could along the way. I wanted my transition to a group practice to be more structured with fewer mistakes. I wanted to learn from and be amongst a group of people that understood what my goals were and could teach me how to reach them.
Because of the success I've found through TPA, I've been able to spend more time with my family. I now have a career that works around my family, instead of the other way around.
I've been able to grow a thriving practice with 11 clinicians serving 150-175 clients weekly. Prior to TPA, we were getting 1-2 new clients a month. Now, we get between 3-5 client leads a day."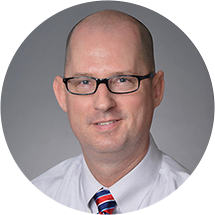 Scott Peacock, MA, LPC, LMFT, LCDC, CCSAS in Houston, TX
"Therapy Practice Accelerator took my practice to the next level. I knew very little about marketing myself and my services despite twenty years of business experience in corporate America before becoming a therapist. Matt Coffman has a gift for educating his clients on how to become a successful private-pay therapist. My monthly revenue has doubled and I am on pace to double last year's total revenue. I now have a thriving practice with no insurance hassles and motivated clients who value what I bring to the table"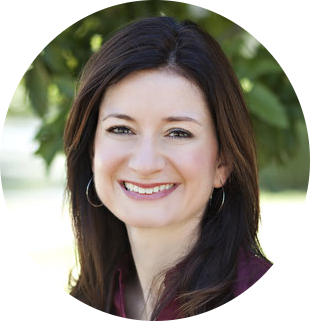 Diana Reinhart, LMFT, EMDR in Austin, TX
"Joining TPA was the best thing I have ever done for my private practice.
When I started TPA in March 2019, I had been in business for four years and had never been able to quit my second jobs or get more than half full.
I had spent THOUSANDS of dollars on web design, marketing, and SEO "experts" that got me nowhere and never generated any clients.
TPA told me that I could hit my goal of being full in four months, which honestly I did not believe.
I told myself I would be happy if my practice filled by December, but TPA was right, and by July I had several full weeks.
I am still full and have said good-bye to my side hustle. I also found the courage to raise my rates and it went without a hitch.
There are so many amazing things about TPA.
For me, the most powerful is that I FINALLY found someone who knows what they are talking about! I have asked TPA staff literally every marketing/business development question I have ever had, and they always have the answer.
Before TPA, figuring out how to generate clients felt like a mystery and seemed to progress at glacial pace. No one I hired was really that helpful.
TPA is also great at helping you think like an entrepreneur and maintain a positive mindset.
Part of this is getting you to see the things you do that lead to self-sabotage. It was such an eye-opener to see these things in myself – no one had ever pointed them out to me and I had no clue that I was shooting myself in the foot.
Wow! Overcoming these things and learning how to think like a positive business person every day has changed me deeply on the inside. A lot of the mindset tactics carry over into personal things as well, and so my entire life has changed in many ways.
Finally, it is wonderful to have the TPA community! I learn so much from other other TPA members. It feels like a broad, comforting support system that keeps me on my toes and my business running well.
Thank you TPA!"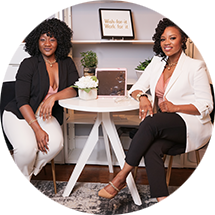 Stefanie Jackson, LMFT and Shannon Johnson, LPC-MFT in Georgia, Virginia, and Washington DC
"The original motivation for joining TPA was to grow a thriving practice – quickly.
This process has allowed us to build a successful practice that is growing every week.
Before TPA, we had no experience or knowledge about business or how to obtain and/or attract clients.
We now receive calls and website inquiries at least 3 days out of our 4-day work week.
We've gone from 0 clients to more than 20 full pay clients and 30 sliding scale clients over the course of 10 months.
We also view ourselves differently with the perspective of business owners – not just clinicians.
We understand that we are in the business of helping people change their lives.
With TPA's continued assistance, we are planning to grow into a group practice outside of just the two of us. This has been a wonderful, life changing experience."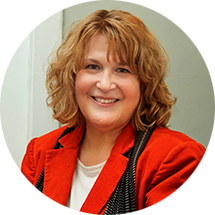 Anne Redmond, LCPC in Chicago, IL
"Although I am a well-trained and experienced clinician, I couldn't sustain a steady caseload…and more puzzling, couldn't figure out why.
I started TPA with 3-7 clients a week. After a few months of guidance from the great TPA staff…my practice is full!
I now see 18-20 clients weekly, all who perfectly fit my skills and areas of expertise.
I have paid off my bills, funded my savings and retirement accounts and am planning a vacation abroad once this pandemic ends!
I am filled with immense gratitude daily…for not only transforming my practice into a thriving business but for finally feeling empowered to know how to make my life what I want it to be. Joining TPA changed my life!"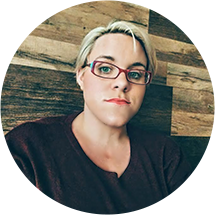 Kristin Martinez, MS, LMFT in Whittier, CA
"I started TPA in March of 2017. I had about 10 clients that were constantly shifting which didn't seem like such a big deal since I had a full time community based agency job. I realized that I just wasn't happy doing agency work, and I wanted to be full time working for myself – dreaming big – owning my own agency.
The TPA process has been a transformative experience which landed me back at the basics – my own therapy. This process, and all of the therapists who are walking the journey really push you to face what's keeping you from reaching your goals. It's July of 2017 now, and I have had no less than 20 clients since May, 2017.
I just contracted my first therapist, and leased more space. My original plan was to quit my job by December of 2017, and I quit my job on July 14th – nearly 6 months ahead of schedule. It has not been easy. Who I believed myself to be when I began is very different than the person I am now, and the person I am looking to become. I thought, "In 3 years I can have someone start working for me"… 3 years turned into 3 months."
Kathryn Galbraith, Ph.D. in Nashville, TN
"When I needed help building my practice I was overwhelmed. I had no idea how any of this stuff worked and didn't even know where to start.
At the recommendation of a friend, I began working with Therapy Practice Accelerator. Through TPA I created various marketing campaigns that I am still using to this day.
Thanks to my work with TPA, my practice increased over 300% in a year.
Literally every aspect of my life improved, from my income to my stress levels to my ability to do more of the things I want to do.
I have happily recommended Therapy Practice Accelerator to many colleagues, and I will continue to do so whenever I meet someone who could benefit from it."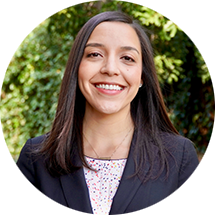 Marissa Esquibel, LMFT in Claremont, CA
"I first joined TPA at the end of March 2020.
I was three weeks into my practice, one week into the country's shutdown, and I feared I'd be shutting down my business pretty soon too.
I could count on one hand the number of clients I had and even lost a few due to their layoffs.
In a state of panic, I stared in disbelief while reading these emails from TPA about therapists having their "busiest week ever" and getting "multiple inquiries."
What?
How was that possible when I was barely hanging on?
I thought it must be a scam.
But then I finally made the call.
Since joining TPA, I stand corrected: this program is far from a scam!
In fact, it is the best therapist business course out there.
Case in point: in the past three weeks, I've converted four ideal clients at my intake fee of $325 and I'm getting inquiries multiple times per week.
My practice is filled with ideal clients whom I love to work with and it's all thanks to TPA.
In addition to filling my practice, TPA has overwhelmed me with their daily support, interactive community, and proven practice-building strategies I can use for the entirety of my career.
If you're like me and reluctant to join, I implore you to take the next step. Signing up for TPA is the best business decision I've made, and I have no regrets."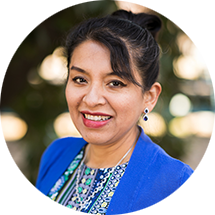 Janet Jacinto Hoffman, LCSW, EMDR, EFT in Chattanooga, TN
"Before starting TPA, I did not have a steady flow of clients and my income was not where I wanted it to be.
I was moving to a different state and needed some guidance and direction on how to establish a virtual practice and make it grow steadily. I had no idea where to start.
I was ready to get my practice to the next level and I knew I could.
So I hired someone who said they could help me because they had worked with other therapists. I did not see ANY results.
I had heard about TPA before and contemplated the decision to work with them for a while.
In hindsight, I wish I would have just gone with TPA from the start.
I am now able to see my ideal clients, with my primary focus being on self-pay clients.
I have seen an increase of 30% in my income and it keeps increasing. I have reached all my financial goals for the year and I'm now setting new goals.
I have become stronger and more confident in myself.
I feel more confident in my ability to help my clients. I can take on new challenges. I have grown in my ability to make a difference in my clients lives.
I absolutely love my practice and my clients!"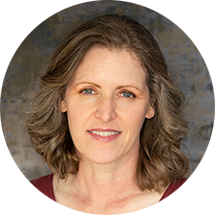 Marne Eggleston, LPC-S, NCC, CDC I
"I watched TPA from a distance for nearly 2 years before I finally made the call.
I wasn't even entirely sure I wanted to be a therapist anymore.
I just knew that I couldn't keep doing the work that I was doing the way that I was doing it.
Something had to change.
I had NO IDEA what that would look like or where to begin.
But from the word go, TPA changed everything for me.
Not just my job, but me, personally.
I re-engaged with my practice and in one year, went from juggling 3 jobs to solely working in my practice.
I connected with clients in ways that validated all the time and effort I've been pouring into this path for so long.
Now I earn what I'm worth and I actually believe I have the skills to back up my fees.
My husband has commented repeatedly about the changes he's noticed as my confidence has grown.
When I joined in December 2020, I had 3 clients.
Today I have a wait list.
And that's after expanding to a group practice and hiring another therapist to help manage the caseload.
It's been a phenomenal journey and I would recommend working with TPA to any and every therapist out there.
It's the best thing I've ever done for my career and for myself.
Originally, I just thought, "If I can just make this a viable part-time gig. Just 8 clients. That's all."
When I requested my initial consultation, I got a cancellation notice stating that I wasn't a good fit because my goals were too small. Boy was that spot on. Ha! I messaged back and said it's not that I wouldn't want to have bigger dreams, I just didn't know if it was possible.
From the first call where I lost my mind and cried because I was overwhelmed, to watching all the notifications that I'm missing a call because I have back-to-back clients in my very satisfying practice.
It's been a crazy whirlwind year. For sure. Thank you for that."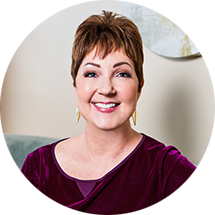 Maureen Morrison, Psy.D. in Wichita, KS
"I started TPA from a place of fear and dread.
I feared after 33 years in practice I would not be able to transition from a very part-time practice to a very full-time practice.
I worried that my tendency of accepting any patient that reached out for services would lead to burnout.
I was too old to continue the "feast to famine" model of private practice but did not know how to do it differently.
One goal for me was to break the six-figure barrier.
I did that after ten months.
My practice has increased by 250% in the past year.
I consistently see 8–10 new patients a month. I work 4 days a week, take a week of vacation every quarter, and may increase that this coming year.
I don't worry financially about taking vacations anymore. I have paid down debt this year, completed household repairs, increased savings – and I am confident this will all continue going forward because of this system I have in place.
My practice is bursting at the seams and folks are on a waitlist now.
All of this during the year of the pandemic!
TPA's framework provides a solid, reliable foundation that frees you from feast to famine living.
TPA operates as an ideal role model for entrepreneur therapists.
They practice what they preach. They provide excellent service that is always on time and responsive when you reach out for help.
They are warm and personable and magically make it feel like you're not just a number, but that they really "get you."
They understand the value in relational connection as well as providing exceptional results.
I so appreciate TPA for all they do. They changed my life and practice for the better."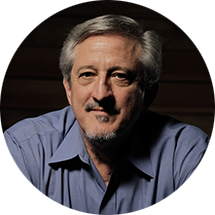 Philip Rogers, Marriage and Family Therapy in Murfreesboro, TN
"Prior to joining TPA I had enjoyed moderate success in growing a private practice. That all changed in 2017 when I started to see my business slowly decline.
I began attempting to fix these issues myself however, I soon realized that I was ill-equipped to turn my business around. I was beginning to fear that my dream of a private practice was going to soon disappear. I had even begun looking into giving up my private practice and going to work in a clinical setting or changing careers altogether.
When I first contacted by TPA, I was very skeptical. It was like the adage "if it sounds too good to be true it probably is." However, I was desperate! I joined TPA in March of 2018 and I can say with confidence now it was the best thing that I have ever done for my practice.
Within the first few weeks my business decline had come to a halt. The turnaround was such that the last five months of 2018 I saw a 26% increase in revenue. The calendar year of 2019 saw an increase of 47% compared to the 12 months of decline.
Everything about TPA has paid off. What was a solo practice is now a practice that includes two contract therapists and two interns. TPA has provided me the encouragement, knowledge, resources, and support necessary to grow my practice. I am indebted to TPA for assisting me in saving my private practice."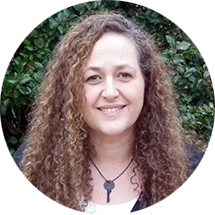 Jill Giuliano, LCSW in Westfield, NJ
"I have been where you are. The details are different, but I have been there.
Being a therapist is not my job, it is my calling.
If I hit the lottery, I would still be a therapist.
I was in private practice, working hard, doing great work and helping people change their lives. But something was not working in my own life. This calling of mine was not making me enough money to be financially comfortable, much less prosperous like the people around me.
I am a reasonably smart person, but I could not figure it out. I invested in a several practice building workshops.I tried what they taught, no change. I had many moments where I wondered if I would be able to do the work I love and have the life I wanted.
When I first saw Therapy Practice, I was intrigued but hesitant. My past experiences made me skeptical. I thought it sounded too good to be true.
I did my due diligence and Googled a few of the therapists from the success stories. I learned that they were actual practicing therapists. So, with much anxiety, I took the leap and said yes.
I am forever grateful that I joined.
To say that TPA has been life changing for me is a gross understatement.
TPA gave me the opportunity to be inspired by a group of therapists who were setting income and practice goals – and exceeding them. I would say the secret sauce of TPA was the chance to follow a tested and detailed road map with the guidance of an expert team. And what an amazing team they are.
While in TPA, I tripled my practice income.
Gone are the days that I worried about retirement money and how I was going to afford the cost of educating my children. Since I completed the TPA program, my family has moved to a bigger home, gone on some great vacations and I am finally saving money.
Most importantly, I learned that I can have it all. I can do the work that fulfills me and have an income that is way more than enough."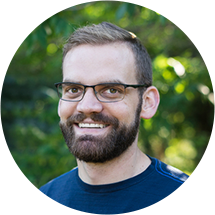 Jonathan Taylor, LCSW, CSAT, CMAT in Bountiful, UT
"I joined Therapy Practice Accelerator when I was at the lowest point of a 9 month dry spell. I have been full time private practice since graduating and had never experienced a stretch so long where I wasn't getting new clients. I remember getting home late one night and saying to myself "I have 3 more months I can do this, then I'll have to get a 'real' job."
Luckily for me, Matt knows exactly what he is doing and my anxiety about the future of my practice faded within the first 2 weeks of starting my work with TPA. Almost immediately felt that I now knew how to run a private practice.
Not only has TPA helped me to get new clients in the door consistently, but I know what to do with "downtime" now. I used to halfheartedly kind of think about what I could do to "get my name out there" sometimes, but my advertising campaigns were short-lived and based more on hope than what I knew would work for finding my ideal clients.
I can take weekends and vacations now without fixating on money. I am confident that my practice is going to continue to grow and succeed because I know how to make it happen!"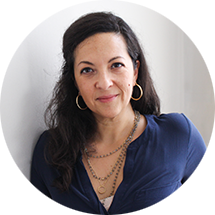 Christina Algeciras, MS, RYT, CCTP in Miami, FL
"I can't imagine my life had I not done TPA.
I went back to college in 2014 to finish my undergrad that I never finished back in the 90s.
After two other careers, I started down this road of education in my mid-30s so I could go to grad school and become a therapist.
In December of 2019 I graduated, and in January 2020 I opened my practice.
I was unfocused and anxious – not knowing quite how to get my practice off the ground. Keep in mind, I wasn't fully licensed yet, still a registered intern.
My mentor had encouraged me to join TPA straight out of grad school, but fear got the best of me and I hemmed and hawed until August 2020.
I started TPA with 5 clients and I currently have a caseload with 27 active clients.
This all happened during some personal health issues and, oh yeah, a global pandemic.
I average 15ish sessions a week with about 2/3 at full fee.
I've increased my rates twice over the last year and I'm getting more and more confident about the growth of my practice.
I think this is the first time in over 13 years that my anxiety around money is at the lower end of the range, it's an amazing feeling.
Personally, I have been able to spend time and money investing in my self-care and personal growth.
I took up Pilates, have put energy into valued relationships, go to my own therapy weekly, am investing in clinical trainings that align with my philosophies, and in 2 weeks I am taking 10 days off for my 45th birthday with my boyfriend and am not freaking out about the time off.
If you're feeling lost in the sauce, go with TPA. It was instrumental to my success."
Let us help you triple, quadruple, or even 10x your client base – while equipping you with the tools and skills required to grow a therapy practice in the 21st century.