What Our Previous Students
Have to Say About Working with TPA – Check Out Their Reviews Below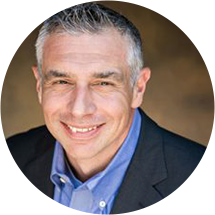 Jeff Stucke, Counselor in Evansville, IN
"After being in practice for almost 20 years I was completely burned out…or so I thought. I had always fashioned myself as fiercely independent, doing things my own way. Just after all these years, the rigors of the profession had caught up with me. Regardless, I had to get my numbers back up. I saw TPA's ad on Facebook and to be candid I was mostly interested in just that, getting my numbers up. Consistent growth, self-pay? Let's do this. In my first conversation with matt I shouted, "let's make it rain!"
I was not prepared for what was about to happen to me.
I started the process and got chills. I don't get chills…I give them! I was giddy. In just a few minutes they found my soul as a therapist that I had lost somewhere along the way…or so I thought.
The process sent me down the rabbit hole! You see I hadn't lost my soul as a therapist, I had never found it. Not in a deep substantive sort of way that expressed itself in an equally meaningful and substantive sort of way. This wasn't burnout. This was enlightenment. Self-discovery beyond the hodgepodge of theories and studies and latest research that I'd become. Now these things are of the utmost importance, but without a specific soul fueled by a specific passion they had become bits of data creating a matrix projecting therapist and client as two characters on a screen performing a scene in the matrix. Prepare to be unplugged!
This process found parts of me that I was to insecure to show on my own. Those terrifying parts that are my most authentic self. Most fragile and most afraid of rejection. TPA pushed and celebrated and pushed…and celebrated and pushed some more. I don't get pushed…I push! And they found my authentic self and gave me the courage and confidence to express it.
This wasn't about burn out or getting my numbers up. This was about discovering a part of me that I had missed. TPA led me to my authentic self with the mastery and gentleness of a wise shaman.
Therapy Practice Accelerator will get your numbers up because they really know what they're doing. But they will take you so much further if you let them."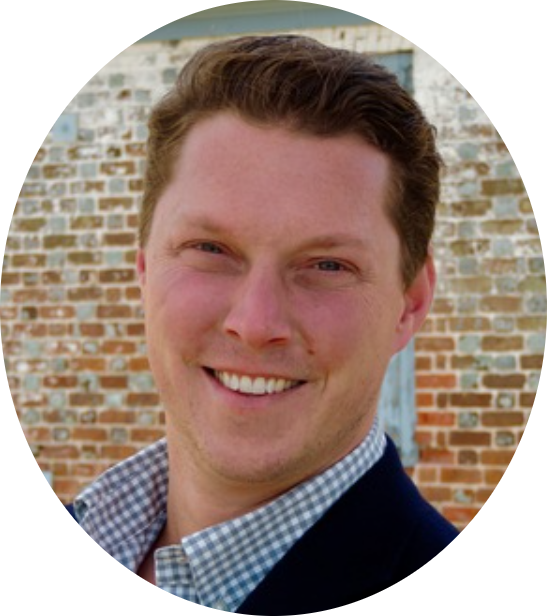 Dane Wendell, LCPC in Baltimore, MD
"What TPA did for me cannot be measured just by the growth of my practice. Ever since hearing about how well it worked, I was skeptical. However, having my own practice was my dream and I wanted it to be successful, so I took the leap.
When I started, I was seeing maybe 3-5 non-ideal clients a week. I was completely discouraged and in a mental fog. TPA's team were able to realize this from the start and constantly pushed me to acknowledge and change my perspective. Once my mind was in a better place, the true work could get started.
I went from barely covering my overhead to having a thriving practice (based on my specific standards and goals). I jumped from 3-5 non ideal clients to seeing my target of 17-20 ideal clients a week.
To this day, whenever, I want to think about tweaking something in my practice, they are there to talk me through it. They have been a voice of reason, a calming presence and great mentors throughout this process.
I can truly say that my practice would not be where it is today, if it was not for TPA."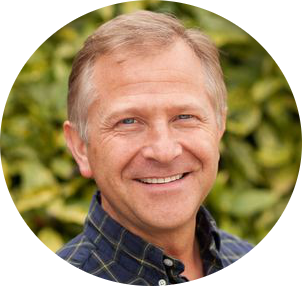 Sean Jarman, LPC & Neurofeedback in Asheville, NC
"When I started TPA I had a part-time private practice of up to 10 clients a week. As I moved through the process, I was soon able to go full time. I then hit my target of 30 weekly clients.
I was committed to working only 4 days a week. The more of the process I completed, the more the phone began to ring.
In addition, I have successfully relocated my practice to a new location, and never lost potential business coming in during the transition.
I am eternally grateful to all at TPA."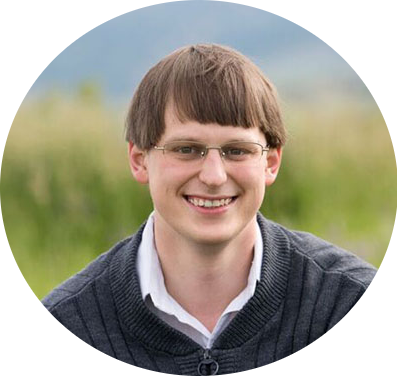 David Hardy, LCPC in Bozeman, MT
"When I joined Therapy Practice Accelerator (TPA), I was working 60-70 hours a week between a full-time community job and my private practice. My private practice had 7 clients at the time, and it had taken me a year to reach that point. In addition to that, I was spending a lot of energy on a lot of different efforts to get clients – there are a lot of ideas floating around on what to do to build a practice.
For me, my decision to join TPA was based on a realization: I was doing all of these things to build my practice, and something was working to some extent (after all, I was slowly getting clients), but I didn't know which things were working and which ones weren't.
I had also talked to several other therapists who had built successful practices, and they had shared that even after being successful there were periods where their practices slowed down. As they talked about these slow periods, which could last months at a time, it was clear that they didn't have a solid plan for how to connect with new clients and felt that they just had to 'wait it out'.
I suddenly realized that the same thing could easily happen to me.
Even as my practice was slowly growing, I didn't know what was working and what was draining my time and energy without getting results. I realized that I didn't just want a successful practice; I wanted to know how to build it, and how to keep it successful once I had.
I looked at several options to learn how to do this and decided TPA looked like the best one. TPA was exactly what I hoped it would be: a team of people who didn't just support me in building my private practice, but also taught me how to do it and how to keep it going strong.
I decided to leave my community job and focus entirely on my practice, as my 7 clients were just enough to get by with my particular financial situation, and I wanted to devote all of my energy to my practice.
It took me about 2 months to implement everything from the TPA process. Even during that time, I started to notice a pickup in clients. Three months after that, I had gone from those 7 clients to my full caseload goal (26 clients a week).
It has been most of a year since then and I have never had a slowdown, even during the summer months that many other therapists in my area had identified as the slowest time of year.
TPA is a process that shows you exactly how to build and maintain a successful practice and provides the support you need to do it. The skills you learn, and the things TPA will help you put into place, will stay with you and continue to benefit you for the rest of your career in private practice.
That is what TPA did for me, and I am glad I took the plunge."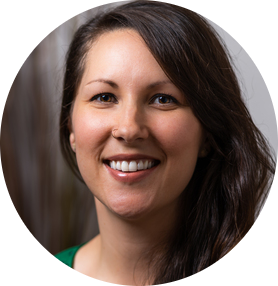 June Williams, MA, LPC-S in Cedar Park, TX
"My practice when I started TPA was doing fine, but I had the sense that it could really be a powerful support to my family in a new way.
Owning a practice has been so perfect to allow me to stay home so much with my young children and to stay deeply committed to the most important things in my life.
TPA gave me the tools to turn my practice into an actual business. I started to take myself more seriously and so did my colleagues.
My income doubled in the first year, tripled in the second. Joining TPA was clearly the best business decision I've made. The staff was so obviously deeply committed to every detail to ensure my success, the support was beyond what I imagined it would be."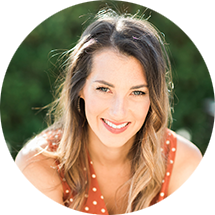 Nicole Barkhordari, MA, LMFT in Westlake Village, CA
"Before starting TPA, I had only been licensed for 4 months and had two kiddos under the age of three. I was in survival mode, passing my licensing test was a huge feat, but I hadn't really planned for what came after that. I loved being a mom, but I always knew in my heart that I was such a better mom and wife when I was able to find a balance and do what I love, help people!
TPA found me on Facebook and at some point, I must have provided my email because I started getting Matt's emails. I would periodically open them, read the testimonials and think, yeah, no way, not possible.
Then one day, I stumbled across a testimonial from a TPA'er who lived in my city. I decided to reach out to her and see if she would be interested in talking to me about her experience. She was honest, warm and realistic, which I truly appreciated. After meeting with her, I went home, took out my first loan and jumped in headfirst. That day, my life changed.
I started out with 2-3 clients a week at a very very low fee – this week I have 18 clients, 15 of which are full fee. In total, I have over 25 active clients. My run rate for the annual year is set to break 6 figures!!! In working diligently through TPA's steps and utilizing the amazing feedback and expertise of all who are involved in TPA, I have been extremely successful at targeting my business to my ideal client and working with people that I love to work with and those who I can best support!
Through the course of TPA I have allowed myself to dream big with full confidence for the first time in my life that I can achieve anything that I desire. TPA gave me the tools and action steps to keep climbing, to have resilience, to be kind to myself, to know my worth and for the first time in my life to make more money than my husband! While I plan to put a majority of my money into savings this year, there will surely be grand vacations in my family's future!
This year doing TPA was full of amazing things, but it is only just the beginning. There is so much more to come and I am so excited! Thank you. Thank you. Thank you TPA for teaching me to live a life without limits!"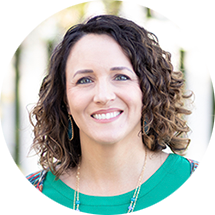 Elizabeth Long, Marriage and Family Therapy in Arroyo Grande, CA
"When I joined TPA I had just signed my lease for my office and had zero clients.
My first attempt with private practice was in 2013 shortly after getting licensed. I did the things that I thought I was "supposed" to do, and months passed by with only a few clients. After operating at a loss for a year, I let go of my office and gave up on that dream.
After 5 more years of stressful and exhausting agency work, I decided to try and give private practice a go again. After researching consulting options and reading reviews, I decided on TPA.
I started with zero clients and I have been consistently full since completing the program.
My income literally doubled from February to March and has gone up again by 50% since March. I am earning more than I have in my 24 years of adulthood. It has gone so well that I have decided to expand to a group practice, and I hired my first employee this week.
Personally, I have more self-confidence and I no longer worry about making ends meet in private practice. I am regularly taking vacations, I took my kids to Italy and visited Costa Rica with my husband.
I was able to weather the storm of COVID and not only did I not lose money, I continued to watch my practice grow."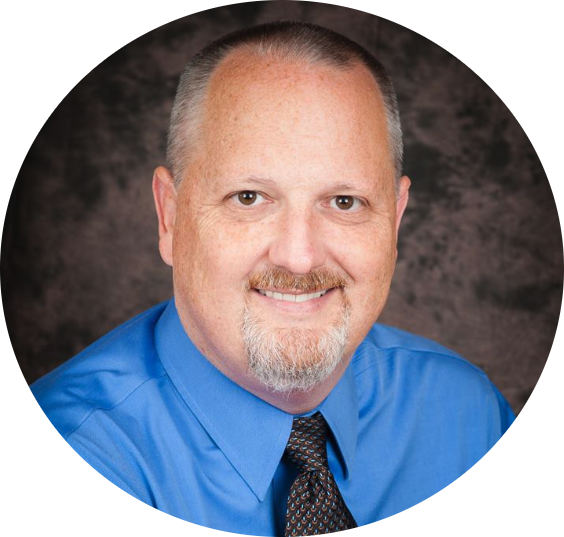 Clay Cutts, LCSW in Peachtree City, GA
"When I left my agency job to start a private practice I did so with one guiding principle… "build a business I love". I quickly learned that simply being a good therapist was not nearly enough to assure my success in meeting that goal.
My progress toward that goal was adequate but came from brute force and sheer will power. Not only was that strategy not enough, it was also not sustainable.
I thought I needed new skills to get to a new level, but I was only partially right. I also needed community, focus, support and accountability. I needed a system!
I was never afraid of working hard. The problem was I was working hard on the wrong things.
TPA helped me understand the big fulcrum items that deserved my attention. And, perhaps more importantly, it helped me jettison the tasks that were wasting my time and keeping me from meeting my goals.
The lessons I've learned in TPA have helped me build a practice that is not only full, but filled with clients with whom I love to work and with whom I am most effective. This puts me in a position to truly help people in my community rather than just grinding out sessions.
Today I approach my work with confidence and calmness. I'm able to celebrate wins and navigate slower times with serenity.
Perhaps most importantly, my perspective has broadened. I'm able to dream of the positive impact I can have on the world. I'm able to look forward to out-of-the box ways to monetize my skill set.
So, I've done it…I've built a business I love. Now I'm working on scaling that business so I can have massive, life-changing impact on a scale that I couldn't have even considered a year ago. I'm able to 'think big…dream bigger'!
Thanks TPA!"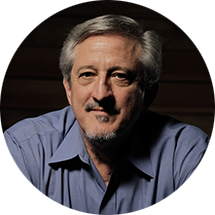 Philip Rogers, Marriage and Family Therapy in Murfreesboro, TN
"Prior to joining TPA I had enjoyed moderate success in growing a private practice. That all changed in 2017 when I started to see my business slowly decline.
I began attempting to fix these issues myself however, I soon realized that I was ill-equipped to turn my business around. I was beginning to fear that my dream of a private practice was going to soon disappear. I had even begun looking into giving up my private practice and going to work in a clinical setting or changing careers altogether.
When I first contacted by TPA, I was very skeptical. It was like the adage "if it sounds too good to be true it probably is." However, I was desperate! I joined TPA in March of 2018 and I can say with confidence now it was the best thing that I have ever done for my practice.
Within the first few weeks my business decline had come to a halt. The turnaround was such that the last five months of 2018 I saw a 26% increase in revenue. The calendar year of 2019 saw an increase of 47% compared to the 12 months of decline.
Everything about TPA has paid off. What was a solo practice is now a practice that includes two contract therapists and two interns. TPA has provided me the encouragement, knowledge, resources, and support necessary to grow my practice. I am indebted to TPA for assisting me in saving my private practice."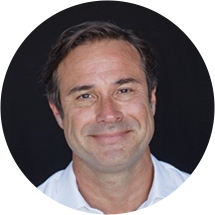 Bryan Palmer, LCSW, CSAT, EMDR in Miami Beach, FL
"In March 2016 for reasons I could not understand appointment and revenues dropped off by 50%. I became anxious and fearful and wrote my own professional obituary.
And then I came across a friend's recommendation for Therapy Practice Accelerator. I decided the investment was worthwhile and went for it.
After working with TPA the phone started to ring. Comparing Q1 2016 with Q1 2017, my business is up dramatically. The numbers tell the truth.
It only takes one client to recuperate the investment into TPA.
Matt is readily available and has greatly helped me become a champion for my business."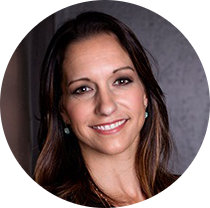 Alexa Venski, LMHC in Fort Myers, FL
"I started TPA in March 2018. In July 2018 I left my non-profit agency job, in September 2018 I moved to my dream office and today I have a thriving practice with full fee, self pay clients.
The TPA process has been not only a catalyst for growth in my professional life but has changed the way I approach my personal development as well. Their knowledge and insights were the missing piece that my business needed to go from surviving to booming.
The TPA team has discovered a "magic formula" for private practice therapists.
The team's knowledge and guidance has changed the trajectory of my business forever.
Many thanks and eternal gratitude to the TPA team!"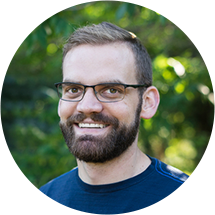 Jonathan Taylor, LCSW, CSAT, CMAT in Bountiful, UT
"I joined Therapy Practice Accelerator when I was at the lowest point of a 9 month dry spell. I have been full time private practice since graduating and had never experienced a stretch so long where I wasn't getting new clients. I remember getting home late one night and saying to myself "I have 3 more months I can do this, then I'll have to get a 'real' job."
Luckily for me, Matt knows exactly what he is doing and my anxiety about the future of my practice faded within the first 2 weeks of starting my work with TPA. Almost immediately felt that I now knew how to run a private practice.
Not only has TPA helped me to get new clients in the door consistently, but I know what to do with "downtime" now. I used to halfheartedly kind of think about what I could do to "get my name out there" sometimes, but my advertising campaigns were short-lived and based more on hope than what I knew would work for finding my ideal clients.
I can take weekends and vacations now without fixating on money. I am confident that my practice is going to continue to grow and succeed because I know how to make it happen!"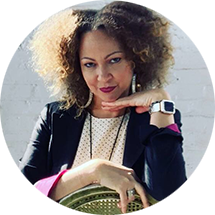 Heather Richards, MFT, M.Ed, CST, PhD in Philadelphia, PA
"When I started with TPA, my practice was in its beginning stages as I was leaving my "day job" to be 100% present in my practice. My practice had 4-6 clients consistently over 3 years and was only paying for the space and nothing additional.
Honestly, before joining TPA I did not know how to grow my practice. I have always heard it takes years and years for one's practice to be up and running at a consistent pace where you are seeing a profit.
Unfortunately, that was the mentality I was working from before joining TPA and it was incorrect.
I joined TPA in 2019 and was able to make a notable profit from my business exactly 10 months after being in TPA! I reached all my financial & personal goals. I now have ideal clients who pay my specialist rate and stay consistent. I am a private pay therapist.
When I look back, I feel so relieved and supported by the program and the knowledge it has provided to sustain my business for a lifetime.
Before joining TPA, I did not have a clientele that was consistent. I also did not have the knowledge to obtain the clients that I wanted to attract.
The bottom line is that TPA taught me how to obtain clients that are a match for me and my style of psychotherapy.
Go for it because you won't regret any of it and will have these skills for the rest of your therapeutic career!"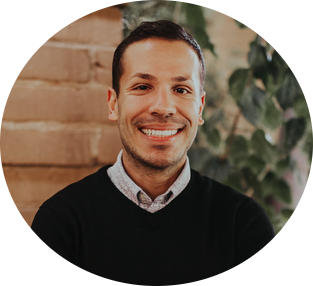 Nick Sanchez, MA, LMFT in San Jose, CA
"WOW!! is the first word that comes to mind when I think of TPA program and the team behind it.
TPA provides aspiring therapists a safe community to spread their wings and take the plunge into the private practice world.
From the first "consultation call" to see if you are a good fit all the way to experiencing a level of success you didn't imagine possible, you feel supported, heard, and understood.
The idea of starting a practice is daunting and often leads to discouragement because of the endless steps to get to the end goal.
TPA provides a clear-cut approach that is easy to follow and has proven to produce results from the numerous success stories I heard about before joining.
Upon joining, I was working full-time as a school counselor and held a part-time gig at a group practice.
I left the group practice and started TPA with 4 weekly clients.
Within 4 months of implementing TPA tactics, my school-counselor role became an option and how about my 6-month TPA anniversary?
I am fully on my own in MY OWN private practice and have the largest income I have had since graduate school.
As I am writing this, I received a lead that led to me hitting my goal of 32 clients a week.
You owe it to yourself to be a part of this fantastic team and community.
Stop hoping and start hitting your goals!"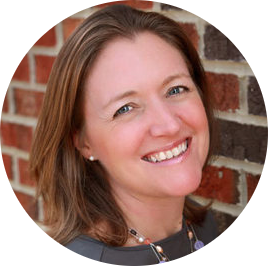 Renee Avis, LPC in Cary, NC
"Before I found Therapy Practice Accelerator, a little over 2 yrs ago I was still working at an eating disorder treatment facility and doing my private practice very part time.
When I had taken on the position at the treatment facility I gave myself a 5 year plan, in 5 years I wanted to be out and doing my private practice full time treating eating disorders.
It was terrifying to think about leaving a steady pay check and becoming my sole income knowing I have a family to be responsible to.
Then I found TPA. I did a little research read some reviews and then decided to join.
Matt, Victor, Amy, Madonna, and all at TPA were amazing and supportive right from the start. I felt fully supported and encouraged.
I loved the community support and feedback that comes with being part of TPA.
The information I was learning about the business side of private practice was everything you are not taught in grad school for counseling.
I signed up with TPA in 2016 and by October I was ready to take the leap of faith into full time private practice.
So I did! I started with about 7-10 clients, depending on the week and by December I was full and I have had a full practice ever since!
I even have to refer potential new clients out to other therapists at times.
One key piece to my success is learning about marketing and finding out how to market in ways that work and feel comfortable to me.
If you're like me you read this review and think "yeah, she is just one of those lucky people and this is not possible for me", I can't encourage you enough to believe in yourself and become part of TPA and amazing things will begin happening for you and your private practice!"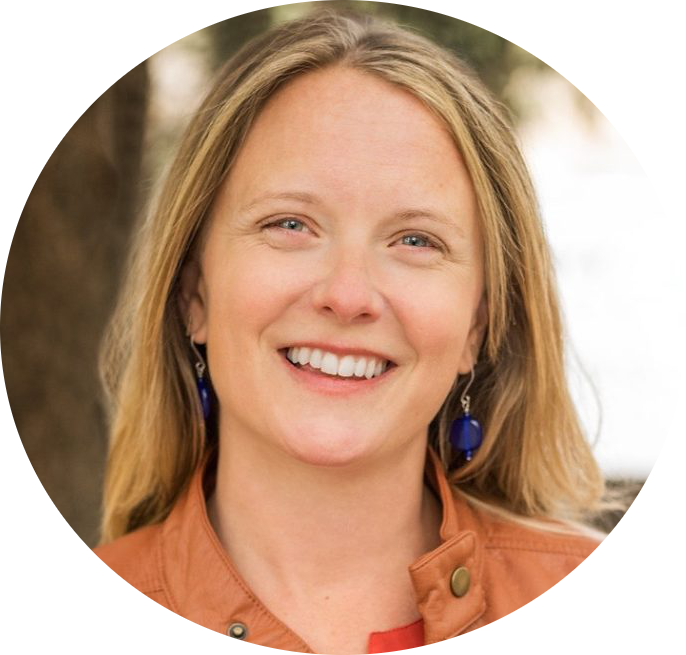 Alice Baldwin O'Keefe, LMFT in Bend, OR
"It is hard to fully articulate how much TPA has helped and continues to help me with my life and my practice. It is enabling me to create a business that connects to all the most important parts of life, and supports life outside of work. I consider TPA something I will be drawing on for years to come as I refine and shape the growth of my practice.
Though I had explored other methods for building my practice before, I only found a comprehensive process for doing so in TPA. I joined TPA after having my practice open for 7 months of wheel-spinning. (It would be amazing to start TPA well before doors are open. I can only imagine how much time, money and energy that would have saved me!)
When I started the program I was ready and committed to completing the process as quickly and thoroughly as possible. The process took work and time, and it was a journey of self-discovery. All along the way the support of the staff and the vision I had developed helped push me through. I think if I had not had parenting as a primary job during the process I could have completed it in half the time.
And after roughly a month after implementing everything, my practice has filled. I am so filled with gratitude. And the momentum continues, the work is not done yet!
I would recommend this process to any therapist who has the dream of having a private practice and delivering the kind of mental healthcare they know is the best, without the constraints of insurance or agencies.
The investment is worth it, because nowhere else will you get such clear direction and personalized support.
This is not some gimmick to get therapists to shell out money to get mediocre generalized marketing advice and then pay more for personalized attention. This is the real deal, the kind of process that gives you results based on exactly what you put into it. The staff is present and ready to bring you into success. The materials and resources are truly stellar.
I can't say enough about the quality operation TPA is. This program is a transformational approach to the business of a private practice, and a pathway to your ideal vision.
Thank you Matt, Amy, Victor, and the whole TPA staff. You are making a difference for a lot of people. There are very real positive ripple effects going on here. People are finding the help they need."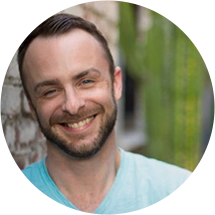 Rick Grant-Coons, Psy.D. in Sacramento, CA
"I have been meaning to write this recommendation for Therapy Practice Accelerator for a little while now but because of TPA, I have been too busy to sit down and actually write it.
I began working with TPA right after I had moved to a new city and started my private practice. I had a total of 4 clients and wasn't getting the momentum I wanted. After my first conversation, I instantly knew they had an insight for marketing and growing a private practice that I did not possess but knew I needed.
After everything went live and I followed the strategies, I began to see my phone ring more, the emails came in and within 3 weeks I hit my initial goal of 20 total clients. I am now completely full and have stopped taking new clients.
I can't thank the Therapy Practice Accelerator team enough. They were able to understand my vision for my practice and helped me get there.
I am now exactly where I wanted to be and I owe a great deal of that success to TPA."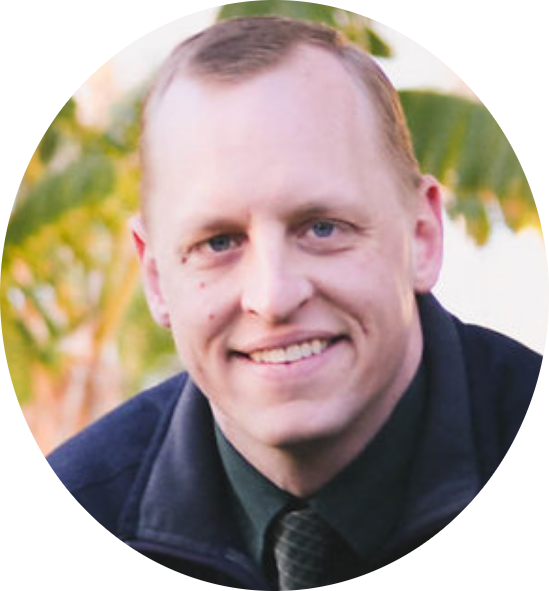 Tim Olson, LMFT, MS, Corona, CA
"Before TPA I was earning about $10,000 a year in my practice.
My wife and I were seeing about 8 clients a week total in the practice, but our overhead was eating into our profits. We also had hired interns in the past but could only get them 3-5 clients a week.
Now we are making between $8,000 – $12,000 a month and averaging 25 clients a week.
We hired an associate and she is seeing about 7-10 clients a week, and I have no doubt that if she wants more we will be able to get her more!
Being part of TPA has been extremely beneficial for our practice.
I am sure you are reading this review just hoping that this program is just as good as the sales pitch. I found myself in your shoes reading reviews wondering are these people even real.
I actually looked up some of the people who wrote reviews and was about to call them until I noticed a friend of mine liked one of Therapy Practice Accelerator's Facebook posts.
She showed me her books before and after TPA… I was blown away!
I was stuck in a job that was not paying me what I was worth, being frustrated with my commute, as well as with my bosses. I wanted to blaze my own trail.
I had been operating my own practice for 2 years and made almost no money for all my efforts.
Six months after joining TPA I was able to leave my job and operate solely out of my own practice!
No more commute! My office is 8 min from my house.
No more bosses! I am my own boss and get to run my business how I want to!
If you are like I was and wondering if you should pony up for this program, just know it is amazing and worth it! If you do the work, TPA will give you the same result."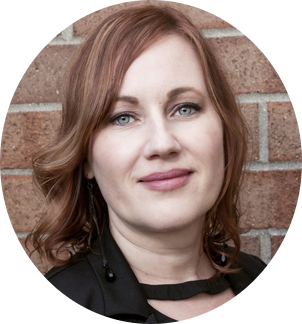 Laura Clay, LCPC in Lisle, IL
"I opened the doors of my practice in 2013 and was very slow to build clients until TPA.
I had an average of 5 to 10 clients a week but wasn't sure what to do to build more.
I was very close to quitting my practice since it seemed like everything I was doing wasn't working.
I felt like I tried everything yet I wanted to try one more time before giving up on my dream and vision.
I had previously hired a marketing person that told me he specialized in therapists and building their practices. I found out the hard way that he did not have the experience he claimed to have and I wasted a lot of money and time going down that route.
Needless to say, I was not very trusting of other programs or people that I saw marketing to therapists.
I head about TPA many times before calling to learn more. I spoke with Victor and three members of TPA, all of them from different parts of the country and different stages of the process.
They all said the same thing – that TPA helped their practice grow, that I could trust the TPA team, and that it would definitely not be a waste of my money. So I took the plunge and I started the program.
I don't regret it one for one second!
I now have a full practice and I have left my other job.
I've learned that there are so many pieces of the puzzle that you need to put together in order to make a practice run smoothly and profitably.
My short term goals in the beginning were to grow my practice to completely full with 25 clients each week.
Now, thanks to TPA:
1. I am at 25+ clients and I need to start a waiting list
2. I feel confident in my marketing skills
3. I was able to leave my full time job and am now financially secure and stable.
Thanks to TPA, I am now only working one job (my practice), I am able to easily pay my bills and save for retirement / my kids' college / vacations – not to mention having more time and energy only working a job I truly love!
My longer-term goals being implemented are:
1. Hire 2-3 other practitioners that compliment my vision and provide great parallel services – I have hired a dance movement and reiki therapist and am working on hiring other providers
2. I plan to offer groups for self-help and educational seminars in the near future
3. I am working with a realtor to look for larger space!
If you are on the fence about TPA I hope that this testimonial has helped you.
I really came from a place of distrust and fear but by letting go and going through the steps of the process, I have accomplished all of my goals and have succeeded more than I could have ever imagined.
TPA's team have really put together a comprehensive approach with clear steps, all while offering tremendous support.
The whole TPA package is really priceless. All of this has helped me get to where I am now.
I am so glad I called TPA and didn't give up on my vision."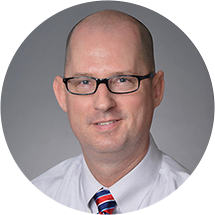 Scott Peacock, MA, LPC, LMFT, LCDC, CCSAS in Houston, TX
"Therapy Practice Accelerator took my practice to the next level. I knew very little about marketing myself and my services despite twenty years of business experience in corporate America before becoming a therapist. Matt Coffman has a gift for educating his clients on how to become a successful private-pay therapist. My monthly revenue has doubled and I am on pace to double last year's total revenue. I now have a thriving practice with no insurance hassles and motivated clients who value what I bring to the table"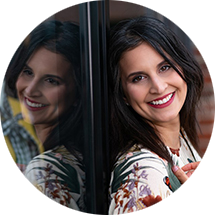 Natalie Valle, LMFT in Wichita, KS
"Thanks to the TPA journey I have become a sought-after clinician.
I owe all of the marketing and conception of my professional narrative to TPA. My practice was non-existent in terms of clientele when I signed-up in October 2019.
Never in my wildest dreams did I think my case load would fill up this fast.
I recommend this journey to anyone who is questioning their purpose for doing what you do every day. There is always someone out there who needs exactly what you offer. Take the leap of faith and trust the TPA process.
The whole team wants you to become the success story you have only dreamt about."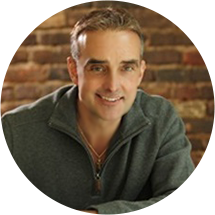 Brian Hooper, M.Div., Psy.D. LCPT in Belle Meade, TN
"The Therapy Practice Accelerator team are true professionals. Their word is their bond and they deliver far more than they promise.
As I think of what I have received in terms of clarifying my "sweet spots" in therapy, my target market, how to speak to the needs of my prospective clients, the technical aspects of marketing, AND the collaborative development of various technologies that convey the essence of my practice, I know that I have gotten a bargain that far exceeds the investment. Others will simply build a basic webpage for even more and deliver far less.
You will not go wrong with TPA. They epitomize integrity in how they conduct business. "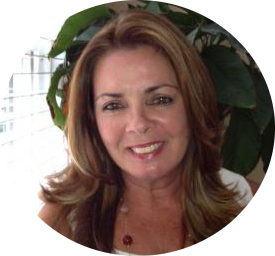 Licia Freeman, LMFT in Atlanta, GA
"I joined TPA exactly a year ago, and just yesterday I was thinking about where I was a year ago, and where I am now, both personally and professionally. My practice needed an overhaul, and I needed to treat it as a business.
TPA got me on the right track. The program inspired me personally, and that changed my relationship with my business.
I have been in practice for 33 years, and I have never made as much money as I am making now, and my hours did not increase! I set a goal to make 2K a day last January, and I soon met that goal. I never work more than 7 hours a day, and I have been steadily making that. It feels amazing.
I love the clients I work with, and have raised my fee exponentially, with very few complaints.
So, thank you all for holding my hand and guiding me through this process. I worked hard, never felt discouraged, just kept plugging in, and you all were amazing.
I never felt alone, and there was always someone willing to rescue me from wherever I was stuck.
TheTPA program is a lifestyle change, and once you automatize that routine, you can only succeed.
Am so grateful for you guys! Thank you!!"
Kathryn Galbraith, Ph.D. in Nashville, TN
"When I needed help building my practice I was overwhelmed. I had no idea how any of this stuff worked and didn't even know where to start.
At the recommendation of a friend, I began working with Therapy Practice Accelerator. Through TPA I created various marketing campaigns that I am still using to this day.
Thanks to my work with TPA, my practice increased over 300% in a year.
Literally every aspect of my life improved, from my income to my stress levels to my ability to do more of the things I want to do.
I have happily recommended Therapy Practice Accelerator to many colleagues, and I will continue to do so whenever I meet someone who could benefit from it."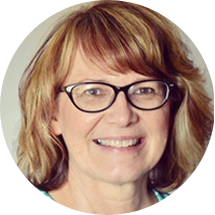 Pamela Henkel, LMFT in Riverside, CA
"Prior to joining Therapy Practice Accelerator I was seeing 8-12 clients a week. I'm now seeing 25-30 clients a week.
Going through TPA has changed the way I think about myself and my practice. It has changed my life.
Thank you Matt and Therapy Practice Accelerator!"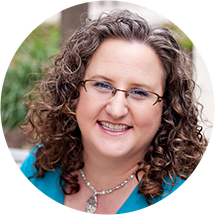 Christie Hays, MA, LPC in Austin, TX
"Therapy Practice Accelerator saved my practice and ultimately saved me. 11 months ago I was working in a taxing agency job and completely burnt out. I was doubting myself and my talents. Owning my own practice had been my dream since I was in high school, but I never, ever thought I could actually be my own boss. With some loving encouragement from my husband, I quit the agency job and ventured out into private practice all by myself. I spent a few months recovering from burnout, and trying this and that with desperate attempts to attract new clients. Several months later, I had added ZERO new clients, used up most of my savings and facing the reality that I would not be successful in my private practice and have to return to agency work. I could not and would not let that happen.
In that moment I had a realization. I had no clue what I was doing. And it was okay that I had no clue what I was doing. I was trained in how to be a therapist, not run a successful business. There were people who knew how to run a successful business and they could help me.
Then I found Matt and TPA. Not only did he know what needed to be done to attract new clients, he knew the challenges of a therapy business and how to make a therapy business successful. I signed up for an initial consultation, and began working with him later that night.
From day one, there was this trust in Matt. You could tell he just knew what to do, and how to do it. He created a step by step process that produces results time and time again. Because of TPA I have a successful, thriving, and profitable private therapy practice. I wake up each day my own boss, living my dream, helping other people, and giving back to the world. Matt helped me share my gifts with the world and along the way gave me the confidence in myself and my business that will serve me for many years to come.
Thank you Matt and Therapy Practice Accelerator!!"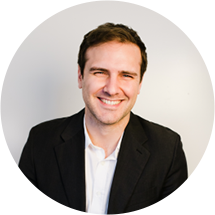 Andy Smith, LMFT in Nashville, TN
"Before joining TPA I was all over the place. While my practice was growing, I had no idea what was working, how it was working and more importantly, how to keep it working. If this was going to be a stable career I needed to have a marketing system that was reliable yet still authentic to who I was as a therapist.
Not only does TPA work with you to develop a strong sense of who you are a a therapist, but he helps you shape that awareness into language that connects with clients. The end result of Therapy Practice Accelerator was so worth it.
I would highly recommend the TPA program to any therapist that is serious about growing their practice."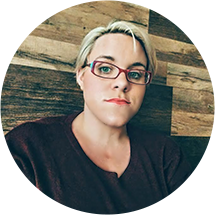 Kristin Martinez, MS, LMFT in Whittier, CA
"I started TPA in March of 2017. I had about 10 clients that were constantly shifting which didn't seem like such a big deal since I had a full time community based agency job. I realized that I just wasn't happy doing agency work, and I wanted to be full time working for myself – dreaming big – owning my own agency.
The TPA process has been a transformative experience which landed me back at the basics – my own therapy. This process, and all of the therapists who are walking the journey really push you to face what's keeping you from reaching your goals. It's July of 2017 now, and I have had no less than 20 clients since May, 2017.
I just contracted my first therapist, and leased more space. My original plan was to quit my job by December of 2017, and I quit my job on July 14th – nearly 6 months ahead of schedule. It has not been easy. Who I believed myself to be when I began is very different than the person I am now, and the person I am looking to become. I thought, "In 3 years I can have someone start working for me"… 3 years turned into 3 months."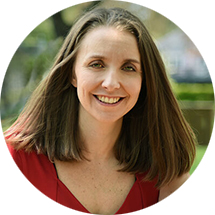 Christina Cummins, MS, LPC in Linwood, NJ
"I created my LLC and applied for my NPI while lying on the couch, nursing my not-yet one year old after working a 12-hour day. I always had at least two jobs- one full time with benefits and one part time as a contractor. I was tired. Had I really gotten licensed as a counselor just to work 12 hours a day 6 days a week? Building my own private practice was the only way out. I had decided not to take insurance from the get-go (who actually wants to work with them?).
Over the next three months I created my own website-it was a real dud BTW- and found an office to rent by the hour. I had 2 clients every other week (neither of which were full fee). I knew I needed help if I wanted to leave my other jobs. I'm a counselor not a businessperson. School, clinical supervisors, peers- everyone worked within a system which resulted in long hours and relatively little pay. But how did those few people who didn't take insurance do it?
I spent hours and hours (during all of my free time at 1 am) researching books, programs, teachers. Time and time again I came across Therapy Practice Accelerator. At the end of yet another 6 day work week, having logged 70 hours between both jobs, going into my office for one client on my day "off" I decided I needed TPA. I called TPA that day, joined, and started to work the program.
Within months, I went from 4 appointments per month to 15 appointments per week. Oh yeah, I also raised my rates! Now, a year from joining, I see 20 or more clients a week and continue to get new referrals. I work with the type of client that I love. They want to be in therapy, they want my help, and I feel confident knowing that I can help. Did I mention that I paid off all of my credit card debt over the past year- Over $25,000 is credit card debt is gone! I'm hunting down and targeting my student loans next.
TPA continues to guide my practice and my business. I read what's recommended and have opened my mind to concepts surrounding business and finance I have never been exposed to before. I follow the TPA steps and I face challenges head-on even when I want to avoid them. I followed syllabi in school, I followed the state board's steps to become licensed, & I now followed the TPA steps to build a successful private practice. I was given the tools to know what the heck I had to do in the first place.
I simply can't recommend TPA enough for those that really want their own practice and take full responsibility for the level of success they achieve. TPA is for the hard working professional who is ready to embrace challenge in order to be truly independent.
Thank you so much to the TPA team."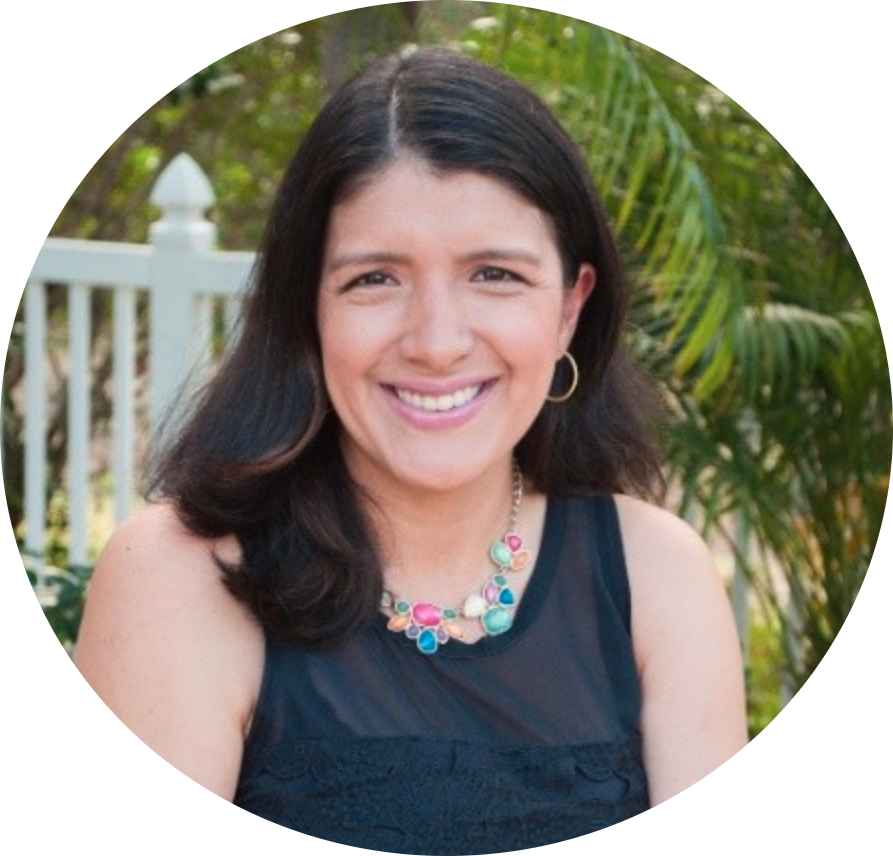 Carmen Farro-Gekrke, LMHC in West Palm Beach, FL
"Before I joined TPA I was mainly seeing clients who wanted to use their insurance. I was working hard, but with low insurance rates my bank account was not showing it.
Now I see less people, make more money, and I am able to prioritize my schedule to be with my family and/or celebrate a holiday.
Since joining TPA my practice is thriving, and the number of clients who pay my full fee has doubled. I never thought that I would be saying things like this about my practice.
TPA has an amazing system that teaches therapists what it means to be in private practice, its fundamentals, and how to use those fundamentals to honor what you want in your practice. TPA is also very supportive and holds you accountable for your own work as you learn what you need to know to have a full practice. In addition, TPA offers a wonderful community of practitioners which is vital to take your practice to the next level.
Thanks to TPA I know how to get more clients, how to charge for my services, and how to market to the point that it comes naturally. I no longer have to worry if the following month I will have enough money to pay my business expenses or even to pay myself.
TPA system is very organized, knowledgeable, efficient, and professional. Thanks to it I no longer feel lost about how to run my practice and make it grow. I learned how to have a successful practice. And, most importantly, I discovered that I can do it while honoring what is important to me personally and professionally."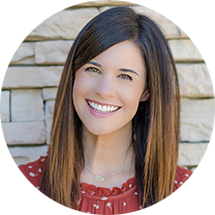 Kelly LaPorta, General Therapy in Scottsdale, AZ
"When I started, I had a private practice of about 3-4 people. My goal was to get to 13-15 clients a week. I knew I needed help building. The past month I've been averaging 17-19 clients a week. All cash pay and about 70 percent of them are full fee.
I am considering starting a waitlist because I don't want to burn myself out. I'm in awe of how helpful this program has been for me.
TPA offers so many helpful tools for your practice. Learning how to confidently present myself and expertise to other professionals was incredibly powerful for me. I have learned to value myself and what I have to offer. Good luck to everyone out there! And thank you so much TPA staff for everything."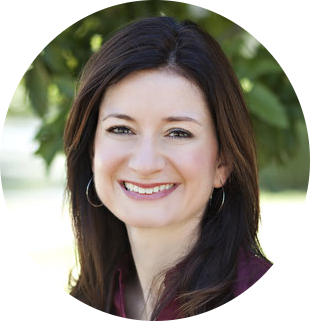 Diana Reinhart, LMFT, EMDR in Austin, TX
"Joining TPA was the best thing I have ever done for my private practice.
When I started TPA in March 2019, I had been in business for four years and had never been able to quit my second jobs or get more than half full.
I had spent THOUSANDS of dollars on web design, marketing, and SEO "experts" that got me nowhere and never generated any clients.
TPA told me that I could hit my goal of being full in four months, which honestly I did not believe.
I told myself I would be happy if my practice filled by December, but TPA was right, and by July I had several full weeks.
I am still full and have said good-bye to my side hustle. I also found the courage to raise my rates and it went without a hitch.
There are so many amazing things about TPA.
For me, the most powerful is that I FINALLY found someone who knows what they are talking about! I have asked TPA staff literally every marketing/business development question I have ever had, and they always have the answer.
Before TPA, figuring out how to generate clients felt like a mystery and seemed to progress at glacial pace. No one I hired was really that helpful.
TPA is also great at helping you think like an entrepreneur and maintain a positive mindset.
Part of this is getting you to see the things you do that lead to self-sabotage. It was such an eye-opener to see these things in myself – no one had ever pointed them out to me and I had no clue that I was shooting myself in the foot.
Wow! Overcoming these things and learning how to think like a positive business person every day has changed me deeply on the inside. A lot of the mindset tactics carry over into personal things as well, and so my entire life has changed in many ways.
Finally, it is wonderful to have the TPA community! I learn so much from other other TPA members. It feels like a broad, comforting support system that keeps me on my toes and my business running well.
Thank you TPA!"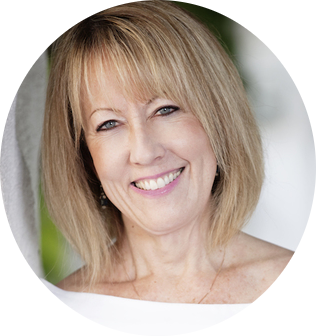 Jamie Daniel-Farrell, MS, LMFT in Westlake Village, CA
"Two years after I'd opened my private practice, I was continuing to grow, but at a snail's pace. I had resigned myself to the common wisdom that it takes about five years to grow a business. I was actively networking in my community and trying to keep the faith. I had taken many courses on how to grow a therapy practice, and most of them reenforced what I was already doing.
Then one day, I happened upon a webinar hosted by Therapy Practice Accelerator. They were telling me I didn't have to wait five years to grow my practice. That there was a faster, more efficient and effective way to grow. I joined TPA and the results have been truly amazing.
Two months after implementing everything, it was mid-summer, known in the therapy world as the "slow season." My client caseload doubled, and my income almost tripled!
TPA is the real deal. Sign-up and save yourself a lot of time, worry, and financial stress. It's an investment you can't afford not to make."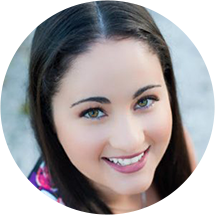 Judi Ross, MS, LMFT, RYT in Bloomington, MN
"I came across Therapy Practice Accelerator one month after quitting my day job to go full time in private practice. With no business background or training, I had been winging my online marketing and relying solely on word of mouth and Psychology Today for over 2 years.
With TPA, I have already gotten to the point where I turn away clients that are not a good fit based on my schedule and/or specialties which is the most confident I have ever been as a therapist. I now understand what to do to continue growing my private practice thanks to my work with Matt.
I continue to thank TPA every time a new call comes in – a great gratitude practice cultivating my newfound abundance attitude.
I highly recommend working with TPA if you're truly ready to invest in creating the private practice of your dreams!"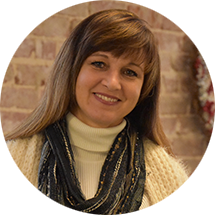 Dawn Bodi, LPC in Sand Springs, OK
"Since I started TPA, I've gone from 5 clients to 25-plus. I am currently turning away clients because my practice is maxed out.
Before joining, I struggled with marketing, accounting, and motivation. I was working full-time while trying to build my private practice on the side. This went on for 5 years without much growth.
I knew what I wanted to build, but I just could not figure out how to make it happen.
I researched TPA (as well as other options) for many months. I knew I needed help and realized this was the best investment I could make. Then I joined TPA and my practice exploded. Four months after I joined, I quit my full-time job and dove into my private practice. I was finally able to secure the confidence and the skills I knew I needed to become successful.
This was exactly what I needed because it literally walks you through the entire start-up process. I used to take anybody that walked through my door because I couldn't afford to be picky and I didn't have the skills to market to my ideal client. Now, I am finally reaching my target population of clients and better able to serve them since they reflect my interests and skill set.
I'm able to utilize everything I've learned and am expanding my practice. Thank you for guiding me through this process and helping me realize my goals. I could not have done this without TPA!"
Let us help you triple, quadruple, or even 10x your client base – while equipping you with the tools and skills required to grow a therapy practice in the 21st century.